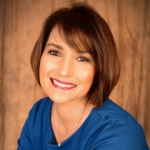 Melissa Tolbert
Mortgage Loan Officer
NMLS #

594918
5.0 out of 5.0
Rating 5.0
(4 Reviews)
Office Phone Number:
Cell Phone Number:
Office Phone Number:
Cell Phone Number:
About Melissa
---
About
Melissa is a true Baldwin County and Eastern Shore native - born and raised in Daphne, AL. She enjoys traveling, camping, boating, and spending time on the beautiful beaches of Gulf Shores and Orange Beach, AL. As an animal lover, Melissa supports and assists with animal rescue in her community. Melissa is married, has one daughter, and two stepchildren. She and her family are proud to call Baldwin County, Alabama – home. With 25 years mortgage banking experience, Melissa is a true mortgage professional, knowledgeable and well-versed in FHA, VA, Conventional, and USDA loan products. She is committed to helping her clients get to their 'better place'. Whether that is the purchase of the first family home, a second home, investment or vacation property – she strives to be a valuable resource for her clients during this important milestone. Driven to provide excellent customer service and exceed customer expectation through personal attention, lending knowledge, and communication throughout the mortgage process, Melissa will find the perfect product and terms to meet your mortgage needs -- getting you to your 'better place'!
Mortgage Options
---
FIXED-RATE MORTGAGE
---
Our most popular mortgage. A fixed-rate mortgage provides the security of an interest rate that remains the same throughout the life of your loan. This allows you to plan a budget based on consistent principal and interest payments. We offer a full range of fixed-rate mortgage loans with a variety of terms.
ADJUSTABLE-RATE MORTGAGE
---
An adjustable-rate mortgage (ARM) offers a low initial interest rate and monthly payment. The rate and payment are fixed for the initial period of one, three, five, seven or ten years with annual adjustments thereafter based on an index such as the yield on U.S. Treasury Securities. Depending on market conditions, your adjusted rate may be higher or lower than your initial rate, but all of our ARMs have periodic and lifetime rate caps to help you plan your payments.
AFFORDABLE HOUSING LOANS & RURAL DEVELOPMENT
---
Take advantage of government loans with the lowest possible down payment. We offer the best rates and terms available on FHA, VA and Rural Development loans. With the lowest down payment available, these government insured and guaranteed mortgages are ideal for the first-time home buyer.
Reviews
---
5.0 out of 5.0
Rating 5.0
Total Number of Reviews: 4
Click Here to Leave A Review
Rating 5.0

February 24, 2020

Melissa is amazing! She is knowledgable, patient, and always eager to help me through the processes! At Closing, I was informed and well-prepared thanks to her!

Rating 5.0

June 1, 2019

Melissa was able to REFI my house when 5 others could not within the last 3 years. Better rate, saved 6.5 years on my loan. Quick, professional and took the reigns, led me in a process in which I'm not an expert. Awesome experience. And...I live 4 hours away. Ron, Alabama

Rating 5.0

May 31, 2019

Melissa was great to work with as our lender during the home buying process. She was prompt to answer any questions we had. She was very professional and on top of every situation. We highly recommend Melissa Tolbert.

Rating 5.0

February 4, 2019

She was so pleasant to work with and very accommodating.