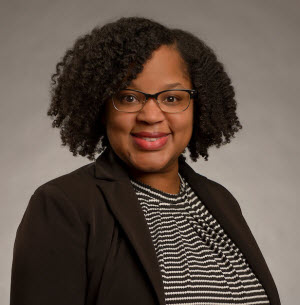 Kimekia Holifield
Mortgage Loan Officer
NMLS #

1842616
3.0 out of 5.0
Rating 3.0
(2 Reviews)
Office Phone Number:
Cell Phone Number:
Office Phone Number:
Cell Phone Number:
About Kimekia
---
About
With eight years of experience assisting families achieve the goal of homeownership, Kimekia has a heart for serving the community and is committed to providing exceptional customer service that embraces client- focused solutions. She understands the value of building relationships and seeks opportunities to educate clients on financial literacy, the home purchase process, and available products and services that help make the dream a reality. Kimekia, a native of Birmingham, graduated from University of Alabama at Birmingham in 2012 with Bachelor of Science in Psychology and a minor in Business Administration. Her educational background coupled with experience in real estate sales and homeownership counseling offers a wealth of information to be shared that leads to knowledgeable, empowered homebuyers in today's housing market.
Mortgage Options
---
FIXED-RATE MORTGAGE
---
Our most popular mortgage. A fixed-rate mortgage provides the security of an interest rate that remains the same throughout the life of your loan. This allows you to plan a budget based on consistent principal and interest payments. We offer a full range of fixed-rate mortgage loans with a variety of terms.
ADJUSTABLE-RATE MORTGAGE
---
An adjustable-rate mortgage (ARM) offers a low initial interest rate and monthly payment. The rate and payment are fixed for the initial period of one, three, five, seven or ten years with annual adjustments thereafter based on an index such as the yield on U.S. Treasury Securities. Depending on market conditions, your adjusted rate may be higher or lower than your initial rate, but all of our ARMs have periodic and lifetime rate caps to help you plan your payments.
AFFORDABLE HOUSING LOANS & RURAL DEVELOPMENT
---
Take advantage of government loans with the lowest possible down payment. We offer the best rates and terms available on FHA, VA and Rural Development loans. With the lowest down payment available, these government insured and guaranteed mortgages are ideal for the first-time home buyer.
Rating 1.0

March 3, 2021

Waiting to close

Rating 5.0

September 6, 2019

The Best First experience ever,she always kept me informed and aware step by step. She worked tireless to make my dream come true she is A awesome loan officer to ever work at Iberia she is a Blessing. You never have to worry, you can leave it in her hands.Thank you staff of Iberia Mortgage!