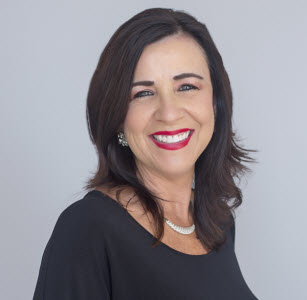 Teresa Hagood
Mortgage Loan Officer
NMLS #

245180
5.0 out of 5.0
Rating 5.0
(22 Reviews)
Office Phone Number:
Cell Phone Number:
Office Phone Number:
Cell Phone Number:
About Teresa
---
About
With 20 plus years in the mortgage industry, helping so many clients realize their dreams of owning a home, Teresa loves what she does! Teresa is a Top Producer in all loan programs. Her area of expertise is working with first-time homebuyers, growing families and empty nesters. She has also had the privilege of working with many veterans in the Huntsville/Madison and Limestone County markets. Teresa considers the most rewarding part of her job is helping a client get to a better place, whether it be into a first home, refianced home or building a dream home. She would like to help you today.
Mortgage Options
---
FIXED-RATE MORTGAGE
---
Our most popular mortgage. A fixed-rate mortgage provides the security of an interest rate that remains the same throughout the life of your loan. This allows you to plan a budget based on consistent principal and interest payments. We offer a full range of fixed-rate mortgage loans with a variety of terms.
ADJUSTABLE-RATE MORTGAGE
---
An adjustable-rate mortgage (ARM) offers a low initial interest rate and monthly payment. The rate and payment are fixed for the initial period of one, three, five, seven or ten years with annual adjustments thereafter based on an index such as the yield on U.S. Treasury Securities. Depending on market conditions, your adjusted rate may be higher or lower than your initial rate, but all of our ARMs have periodic and lifetime rate caps to help you plan your payments.
AFFORDABLE HOUSING LOANS & RURAL DEVELOPMENT
---
Take advantage of government loans with the lowest possible down payment. We offer the best rates and terms available on FHA, VA and Rural Development loans. With the lowest down payment available, these government insured and guaranteed mortgages are ideal for the first-time home buyer.
Reviews
---
5.0 out of 5.0
Rating 5.0
Total Number of Reviews: 22
Click Here to Leave A Review
Rating 5.0

July 1, 2020

Getting a home loan can be a very stressful process. Teresa Hagood was my loan officer and I have never had a better experience getting a home loan. She's very professional, has excellent communication all throughout the process, and the result is a super easy closing. I'd use her services time and time again.

Rating 5.0

May 20, 2020

It was great to work with Teresa Hagood. She did a fantastic job! Everything went smooth and quick.

Rating 5.0

November 10, 2019

It was a pleasure working with Teresa Hagood. She demonstrated her professionalism finding a mortgage solution for us given the difficult timeline. Throughout the process she was very communicative and accessible. We look forward to working with her again recasting the mortgage.

Response from Teresa Hagood: IBERIABANK Mortgage

11/12/19

Thank you, Ricky C., for leaving us a review! At Teresa Hagood: IBERIABANK Mortgage, we are dedicated to making your experience as optimal as we can.

Rating 5.0

July 5, 2019

Great experience! They were quick and friendly. Teresa answered all my questions and if she didn't know the answer she got an answer for me by the end of the day.

Rating 5.0

June 3, 2019

Great customer service, Teresa took care of everything and kept me in the know. She made it easy to understand and was their to answer all my questions. I would be happy to work with her again.

Rating 5.0

June 3, 2019

Fantastic customer service. Very responsive, quick to answer messages, and was thorough in answering any questions I had. She made my first time home buying experience significantly less stressful than it could've been. Thank you so much, Teresa!

Rating 5.0

June 2, 2019

Wonderful experience, my agent Teresa is extremely kind and knowledgeable. Anytime I had a question she would take the time to explain things to me and truly eased the process of applying for a mortgage. I would reccomend her to any of my friends and family.

Rating 5.0

May 31, 2019

Best home buying experience ever. Very professional and knowledgeable in all aspect of the loan process. I would highly recommend Teresa Hagood. Not my first rodeo in buying homes, so you can trust thus review.

Rating 5.0

May 31, 2019

Always available and helped me navigate all the complexities of getting a mortgage. She's awesome!

Rating 5.0

February 28, 2019

Teresa was great to work with and always made herself available. She made the process easy and fun. Thanks!
David B.

Rating 5.0

February 17, 2019

I had an excellent mortgage application experience with Teresa and her team at Iberia. In my case, I found an excellent buy on a home, and I made an offer within a couple of days. The next day I met with Teresa, and within minutes, I was initially approved. During the rest of the mortgage process culminating with the sale of the home, everything went very smoothly. It was the best home-buying experience I have ever had. In fact, Teresa was able to make suggestions during the application process that saved me a significant amount of money in the long run.
I would not hesitate to recommend Teresa and her team for your mortgage needs.

Rating 5.0

February 14, 2019

Teresa and Shicole were AMAZING to work with. They gave me the best rates and were so helpful with me being a first time home buyer. Dont look any further, use IBERIABANK.

Rating 5.0

February 14, 2019

Teresa was amazing to work with, she made the loan process for our new house seemless. She was able to secure an very low rate with less closing than any other lender we checked with. Thank you Teresa for a job well done!

Rating 5.0

February 13, 2019

She made everything quick and easy.

Rating 5.0

February 13, 2019

Teresa, along with her assistant Shicole, were fantastic to work with throughout our home buying process. The communication was wonderful and anytime we had a question/concern, it was answered in quick fashion. I would absolutely recommend Teresa and Iberia Bank to anyone looking for a home loan and a friendly staff to help you throughout the entire process.

Rating 5.0

January 10, 2019

Teresa will work and make sure you are getting the mortgage that best fits you!! She is amazing and works very hard for each of her clients!!

Rating 5.0

January 4, 2019

Teresa is awesome. She helped me for a solid year answering countless questions while my house was being built. She's amazing and I'd definitely recommend her!

Rating 5.0

January 3, 2019

Very good with all my questions. Teresa made me feel comfortable during the whole process.

Rating 5.0

January 3, 2019

Very detailed, organized, will use again.

Rating 5.0

January 2, 2019

Very professional, responsible, and friendly service; plus willing to go the extra mile. I am very great full and thankful for the way I was treated by Teresa.