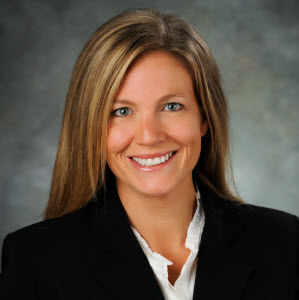 Jana Williston
Mortgage Loan Officer
NMLS #

308563
4.1 out of 5.0
Rating 4.1
(10 Reviews)
Office Phone Number:
Cell Phone Number:
Office Phone Number:
Cell Phone Number:
About Jana
---
About
Lending experience gives buyers a confident approach to purchasing a home. As an experienced lender, I offer all of my client's options, guidance, and efficiency. The personal relationships I develop with my customers is what sets me apart from the rest. I am committed to understanding your needs and getting to know you. The most important reason to do business with me is that I truly want to do business with you. Aside from being dedicated to my clients I am also devoted to my daughter, Elle. She is 5 years old and attends UMS-Wright. We have made Mobile our home and I am here to do the same for you. We are members of Little Flower Catholic Church.
Mortgage Options
---
FIXED-RATE MORTGAGE
---
Our most popular mortgage. A fixed-rate mortgage provides the security of an interest rate that remains the same throughout the life of your loan. This allows you to plan a budget based on consistent principal and interest payments. We offer a full range of fixed-rate mortgage loans with a variety of terms.
ADJUSTABLE-RATE MORTGAGE
---
An adjustable-rate mortgage (ARM) offers a low initial interest rate and monthly payment. The rate and payment are fixed for the initial period of one, three, five, seven or ten years with annual adjustments thereafter based on an index such as the yield on U.S. Treasury Securities. Depending on market conditions, your adjusted rate may be higher or lower than your initial rate, but all of our ARMs have periodic and lifetime rate caps to help you plan your payments.
AFFORDABLE HOUSING LOANS & RURAL DEVELOPMENT
---
Take advantage of government loans with the lowest possible down payment. We offer the best rates and terms available on FHA, VA and Rural Development loans. With the lowest down payment available, these government insured and guaranteed mortgages are ideal for the first-time home buyer.
Rating 1.0

April 2, 2020

Jana who? Could never get her on the phone. In the off chance I could get in touch or a call back she was rude.

Rating 5.0

October 4, 2019

Very responsive and easy to work with

Rating 1.0

September 11, 2019

Save your time and money. After dealing with Jana for almost a year with doing a construction loan with Community. (Where she came from)We followed her to Iberiabank. She is deceiving. She was very hard to get a hold of. She didn't want to return calls after calling multiply times and leaving message after message. She would email me back and always say she was on conference calls. She could never get our loan closed. Went to a different Mortgage Company and was closed within 15 days. Wouldn't recommend her services to anyone.

Rating 5.0

August 13, 2019

Went above and beyond!!!

Rating 5.0

August 9, 2019

Great customer service

Rating 5.0

Rating 5.0

March 5, 2019

She went way above what was expected.

Rating 5.0

February 28, 2019

Jana provided GREAT/Prompt customer service. All questions and concern were answered. I would definitely recommend and use Jana for any future financial needs.

Rating 5.0

February 28, 2019

Great customer service. She even responded and worked with us on a weekend.

Rating 5.0

December 5, 2018

Jana did an outstanding job from start to finish and made my loan experience pleasant. This was my first dealings with Iberia bank and I can say that I am very impressed. Jana didn't treat me like I was just another number or Loan to get closed. She took a personal interest in me and my total experience. The bank should take note of Jana and model other loan officers to as efficient and professional as she proved to be. I will defiantly be an advocate of Iberia bank and the mortgage department from this point forward.