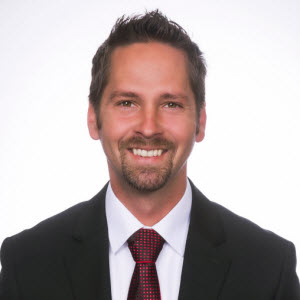 Trent Armstrong
Mortgage Loan Officer
NMLS #

562359
Office Phone Number:
Cell Phone Number:
Address
Bentonville
,
Arkansas
72712
US
Office Phone Number:
Cell Phone Number:
Address
Bentonville
,
Arkansas
72712
US
About Trent
---
About
Trent is an Arkansas native who grew up in North Central Arkansas. He is a graduate of the Arkansas School for Math & Sciences in Hot Springs and later received a Bachelors' Degree in Business from Tulane University in New Orleans. Trent has 17 years of experience in banking with almost 10 years as a mortgage lender. Trent prides himself in helping borrowers find the right mortgage program that will help them obtain their long term financial goals and achieve the American Dream of owning their own home. He has extensive experience with VA, FHA, RD, and Conventional financing. He also specializes in programs to help first time homebuyers through grants and the ADFA program.
Mortgage Options
---
FIXED-RATE MORTGAGE
---
Our most popular mortgage. A fixed-rate mortgage provides the security of an interest rate that remains the same throughout the life of your loan. This allows you to plan a budget based on consistent principal and interest payments. We offer a full range of fixed-rate mortgage loans with a variety of terms.
ADJUSTABLE-RATE MORTGAGE
---
An adjustable-rate mortgage (ARM) offers a low initial interest rate and monthly payment. The rate and payment are fixed for the initial period of one, three, five, seven or ten years with annual adjustments thereafter based on an index such as the yield on U.S. Treasury Securities. Depending on market conditions, your adjusted rate may be higher or lower than your initial rate, but all of our ARMs have periodic and lifetime rate caps to help you plan your payments.
AFFORDABLE HOUSING LOANS & RURAL DEVELOPMENT
---
Take advantage of government loans with the lowest possible down payment. We offer the best rates and terms available on FHA, VA and Rural Development loans. With the lowest down payment available, these government insured and guaranteed mortgages are ideal for the first-time home buyer.