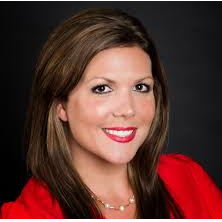 Ryann Thornton
Mortgage Loan Officer
NMLS #

783983
Address
Bentonville
,
Arkansas
72712
US
Address
Bentonville
,
Arkansas
72712
US
About Ryann
---
About
With over 10 years of experience in the mortgage industry and a consistent track record of being in the top 1% in the country for production, you can be confident in my abilities when you choose my team to assist you with your home mortgage needs. My goal is to provide a seamless loan transaction, and my customer service focused approach is how my team and I are able to consistently and effectively meet our customers' needs and exceed their expectations. After you've applied, I'll call you to discuss the details of your loan and cover any questions you may have. And as always, you may contact me anytime by phone, fax, email or in person for personalized service and advice.
Mortgage Options
---
FIXED-RATE MORTGAGE
---
Our most popular mortgage. A fixed-rate mortgage provides the security of an interest rate that remains the same throughout the life of your loan. This allows you to plan a budget based on consistent principal and interest payments. We offer a full range of fixed-rate mortgage loans with a variety of terms.
ADJUSTABLE-RATE MORTGAGE
---
An adjustable-rate mortgage (ARM) offers a low initial interest rate and monthly payment. The rate and payment are fixed for the initial period of one, three, five, seven or ten years with annual adjustments thereafter based on an index such as the yield on U.S. Treasury Securities. Depending on market conditions, your adjusted rate may be higher or lower than your initial rate, but all of our ARMs have periodic and lifetime rate caps to help you plan your payments.
AFFORDABLE HOUSING LOANS & RURAL DEVELOPMENT
---
Take advantage of government loans with the lowest possible down payment. We offer the best rates and terms available on FHA, VA and Rural Development loans. With the lowest down payment available, these government insured and guaranteed mortgages are ideal for the first-time home buyer.