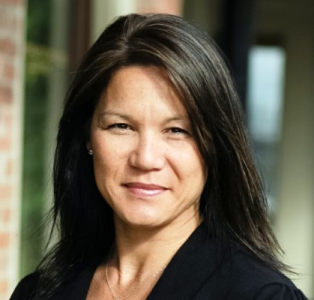 Trish Thompson
Mortgage Loan Officer
NMLS #

133263
5.0 out of 5.0
Rating 5.0
(2 Reviews)
Address
Bentonville
,
Arkansas
72712
US
Address
Bentonville
,
Arkansas
72712
US
About Trish
---
About
A mortgage professional for more than 20 years, utilizing my extension knowledge and experience to help you through each step of securing your new home. I make sure to find the best/most economical terms that are right for you, and make sure you are informed and updated through the process until you to take possession of your new home. Whether a first-time home buyer, trading up, downsizing, or just wanting a change, I will assist you ever step of the way and help provide all the information needed to help you make the best/most economical decisions for securing your new home. The financial aspects of home buying can be stressful and overwhelming—but they don't have to be. Give me a call and let's get started making your home-ownership dream come!
Mortgage Options
---
FIXED-RATE MORTGAGE
---
Our most popular mortgage. A fixed-rate mortgage provides the security of an interest rate that remains the same throughout the life of your loan. This allows you to plan a budget based on consistent principal and interest payments. We offer a full range of fixed-rate mortgage loans with a variety of terms.
ADJUSTABLE-RATE MORTGAGE
---
An adjustable-rate mortgage (ARM) offers a low initial interest rate and monthly payment. The rate and payment are fixed for the initial period of one, three, five, seven or ten years with annual adjustments thereafter based on an index such as the yield on U.S. Treasury Securities. Depending on market conditions, your adjusted rate may be higher or lower than your initial rate, but all of our ARMs have periodic and lifetime rate caps to help you plan your payments.
AFFORDABLE HOUSING LOANS & RURAL DEVELOPMENT
---
Take advantage of government loans with the lowest possible down payment. We offer the best rates and terms available on FHA, VA and Rural Development loans. With the lowest down payment available, these government insured and guaranteed mortgages are ideal for the first-time home buyer.
Reviews
---
5.0 out of 5.0
Rating 5.0
Total Number of Reviews: 2
Click Here to Leave A Review
Rating 5.0

May 27, 2020

Trish thoroughly explained everything, she made the process very smooth, and exceeded my expectations. She was able to get everything worked out and allowed us to close on time. Highly recommend Trish!!!

Rating 5.0

February 22, 2019

A great fit for my first time homebuyer client!