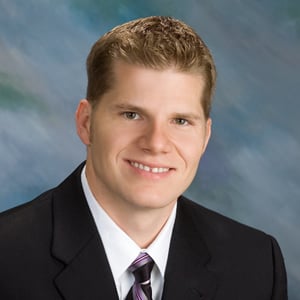 Conrad Eberhard
Mortgage Loan Officer
NMLS #

419438
5.0 out of 5.0
Rating 5.0
(3 Reviews)
Office Phone Number:
Cell Phone Number:
Address
Fayetteville
,
Arkansas
72703
US
Office Phone Number:
Cell Phone Number:
Address
Fayetteville
,
Arkansas
72703
US
About
One of the biggest decisions you will make in your lifetime is the purchase of a new home, and it's important that you have an experienced mortgage loan professional working on your behalf.  A mortgage loan professional who can walk you through the entire process, step by step, and help you make the right decision on the home loan that best meets your needs. Because our home loans are approved, funded and processed locally we can save you both time and money.  As a local lender there are no out-of-state approvals, which can slow the process. If you're in the market for a new home, or considering refinancing your current mortgage, give me a call and let me put my experience to work for you.
Mortgage Options
---
FIXED-RATE MORTGAGE
---
Our most popular mortgage. A fixed-rate mortgage provides the security of an interest rate that remains the same throughout the life of your loan. This allows you to plan a budget based on consistent principal and interest payments. We offer a full range of fixed-rate mortgage loans with a variety of terms.
ADJUSTABLE-RATE MORTGAGE
---
An adjustable-rate mortgage (ARM) offers a low initial interest rate and monthly payment. The rate and payment are fixed for the initial period of one, three, five, seven or ten years with annual adjustments thereafter based on an index such as the yield on U.S. Treasury Securities. Depending on market conditions, your adjusted rate may be higher or lower than your initial rate, but all of our ARMs have periodic and lifetime rate caps to help you plan your payments.
AFFORDABLE HOUSING LOANS & RURAL DEVELOPMENT
---
Take advantage of government loans with the lowest possible down payment. We offer the best rates and terms available on FHA, VA and Rural Development loans. With the lowest down payment available, these government insured and guaranteed mortgages are ideal for the first-time home buyer.
Reviews
---
5.0 out of 5.0
Rating 5.0
Total Number of Reviews: 3
Click Here to Leave A Review
Rating 5.0

March 16, 2020

Amazing customer service! Conrad and his team were very responsive and helpful. I started out working with a different bank - but switched because Conrad always either answered the phone or called me back in short time.

Rating 5.0

February 25, 2019

Always Great Customer Service and loan programs. I never have to worry if they are getting their job done, they just are!

Rating 5.0

February 22, 2019

Conrad and his staff were great to work with. Outstanding communication and ease of operation made buying a new house very easy.