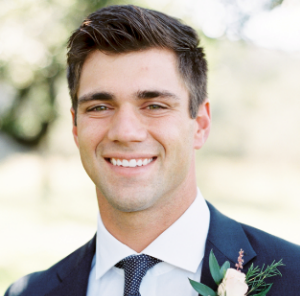 Tyler Spoon
Mortgage Loan Officer
NMLS #

1729998
Office Phone Number:
Cell Phone Number:
Address
Fayetteville
,
Arkansas
72703
US
Office Phone Number:
Cell Phone Number:
Address
Fayetteville
,
Arkansas
72703
US
About Tyler
---
About
Tyler Spoon moved to Fayetteville from Van Buren, Arkansas to attend the University of Arkansas and study Recreation and Sports Management. During his time at the University of Arkansas, Tyler played baseball for the Razorbacks from 2011-2015. After his time playing for the Razorbacks, Tyler was drafted by the Boston Red Sox in 2015. After three years of playing professional baseball, Tyler decided to move back home to Fayetteville, Arkansas and start his career with IBERIABANK Mortgage. Tyler and his wife Sarah are passionate about helping people and being involved in the community. Tyler is still involved with baseball and he loves to coach and instruct the fundamentals of baseball during his free time. With this opportunity working for Iberiabank Mortgage, Tyler wants to help people make the process of buying a home an easy and exciting time in their life. Tyler wants to make sure you are taken care of when the time comes to buy a home for you and your family
Mortgage Options
---
FIXED-RATE MORTGAGE
---
Our most popular mortgage. A fixed-rate mortgage provides the security of an interest rate that remains the same throughout the life of your loan. This allows you to plan a budget based on consistent principal and interest payments. We offer a full range of fixed-rate mortgage loans with a variety of terms.
ADJUSTABLE-RATE MORTGAGE
---
An adjustable-rate mortgage (ARM) offers a low initial interest rate and monthly payment. The rate and payment are fixed for the initial period of one, three, five, seven or ten years with annual adjustments thereafter based on an index such as the yield on U.S. Treasury Securities. Depending on market conditions, your adjusted rate may be higher or lower than your initial rate, but all of our ARMs have periodic and lifetime rate caps to help you plan your payments.
AFFORDABLE HOUSING LOANS & RURAL DEVELOPMENT
---
Take advantage of government loans with the lowest possible down payment. We offer the best rates and terms available on FHA, VA and Rural Development loans. With the lowest down payment available, these government insured and guaranteed mortgages are ideal for the first-time home buyer.