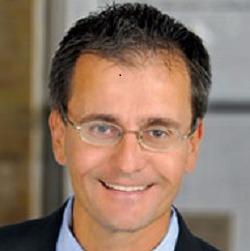 Robert Mannweiler
Mortgage Loan Officer
NMLS #

244627
5.0 out of 5.0
Rating 5.0
(3 Reviews)
Address
Boca Raton
,
Florida
33431
US
Address
Boca Raton
,
Florida
33431
US
About Robert
---
About
We offer Jumbo and Super Jumbo traditional residential financing including asset based (no income), construction and non warrantable condominium loans. We offer these loans to U.S and foreign borrowers. I have been in the mortgage business since 1992 and have closed over 2,500 loans. I am committed to helping clients find the right mortgage product that fits their financial plan. I am able to approve and fund loans from my offices making your lending experience effortless. I offer every purchase and refinance mortgage option in the marketplace up to a 25 million dollar loan amount.
Mortgage Options
---
FIXED-RATE MORTGAGE
---
Our most popular mortgage. A fixed-rate mortgage provides the security of an interest rate that remains the same throughout the life of your loan. This allows you to plan a budget based on consistent principal and interest payments. We offer a full range of fixed-rate mortgage loans with a variety of terms.
ADJUSTABLE-RATE MORTGAGE
---
An adjustable-rate mortgage (ARM) offers a low initial interest rate and monthly payment. The rate and payment are fixed for the initial period of one, three, five, seven or ten years with annual adjustments thereafter based on an index such as the yield on U.S. Treasury Securities. Depending on market conditions, your adjusted rate may be higher or lower than your initial rate, but all of our ARMs have periodic and lifetime rate caps to help you plan your payments.
AFFORDABLE HOUSING LOANS & RURAL DEVELOPMENT
---
Take advantage of government loans with the lowest possible down payment. We offer the best rates and terms available on FHA, VA and Rural Development loans. With the lowest down payment available, these government insured and guaranteed mortgages are ideal for the first-time home buyer.
Reviews
---
5.0 out of 5.0
Rating 5.0
Total Number of Reviews: 3
Click Here to Leave A Review
Rating 5.0

February 20, 2021

Robert was fantastic!

Rating 5.0

September 20, 2019

Working with Robert was a pleasure from day 1. He kept us updated and informed about the process since we were first time homebuyers. He was extremely personable and professional. We really made the right choice working with him and Iberia bank! Thank you Robert!

Rating 5.0

June 22, 2018

Rob has a strong team who made the mortgage process so much easier than I expected. They were clear with communication and precise about what they needed. They checked in regularly and every aspect was smooth. Kudos!