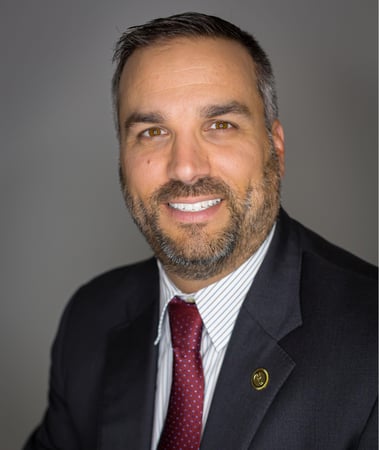 Alex Castellanos
Mortgage Loan Officer
NMLS #

414548
5.0 out of 5.0
Rating 5.0
(18 Reviews)
Office Phone Number:
Cell Phone Number:
Address
Coral Gables
,
Florida
33143
US
Office Phone Number:
Cell Phone Number:
Address
Coral Gables
,
Florida
33143
US
About
Alexander "Alex" Castellanos graduated from The University of Florida with a BS in Business Administration with a triple major in Finance, Insurance, & Real Estate. He has been in the mortgage industry since 1999 and firmly believes in helping build the mortgage industry by volunteering his time. He is an active member of The Mortgage Bankers Association of Florida (MBAF), where he has held various board positions leading to his serving as President (2013 -2014). In 2016 he was awarded the Brown L. Whatley Award by MBAF, which recognizes his contributions to the association and the mortgage banking industry in the state of Florida. Alexander is also a member of the SSJ Health Foundation. He serves as Treasurer and is a member of the Finance Committee.
Mortgage Options
---
FIXED-RATE MORTGAGE
---
Our most popular mortgage. A fixed-rate mortgage provides the security of an interest rate that remains the same throughout the life of your loan. This allows you to plan a budget based on consistent principal and interest payments. We offer a full range of fixed-rate mortgage loans with a variety of terms.
ADJUSTABLE-RATE MORTGAGE
---
An adjustable-rate mortgage (ARM) offers a low initial interest rate and monthly payment. The rate and payment are fixed for the initial period of one, three, five, seven or ten years with annual adjustments thereafter based on an index such as the yield on U.S. Treasury Securities. Depending on market conditions, your adjusted rate may be higher or lower than your initial rate, but all of our ARMs have periodic and lifetime rate caps to help you plan your payments.
AFFORDABLE HOUSING LOANS & RURAL DEVELOPMENT
---
Take advantage of government loans with the lowest possible down payment. We offer the best rates and terms available on FHA, VA and Rural Development loans. With the lowest down payment available, these government insured and guaranteed mortgages are ideal for the first-time home buyer.
Reviews
---
5.0 out of 5.0
Rating 5.0
Total Number of Reviews: 18
Click Here to Leave A Review
Rating 5.0

October 30, 2020

My husband and I knew Alex from reference, and when we decided to take the big step, he was there from day 1, he helped us throughout the whole process. Provided guidance, advice and responded even the most silly questions I threw at him. He was always available, always willing to help and explain anything to us.
I am truly grateful to have had him there for us.
His experience, expertise, involvement and understanding were truly a game changer.
We will always recommend and reach out to Alex for anything mortgage-related.

Thank you!

Rating 5.0

February 17, 2020

A very good experience indeed. Carlos was very quick, efficient and advocated clearly for a winning financial solution for me. Very happy with the professional service.

Rating 5.0

November 19, 2019

Professional, very thorough with excellent follow through.
His staff and assistants were extremely patient and helpful.
Highly recommended to anyone I'm in contact with.

Response from Alex Castellanos: IBERIABANK Mortgage

11/20/19

Thank you, Jeff G, for leaving us a review! At Alex Castellanos: IBERIABANK Mortgage, we are dedicated to making your experience as optimal as we can. We're thrilled to hear that you enjoyed excellent follow through Thank you, Jeff G.

Rating 5.0

November 14, 2019

Alex made the process quick and easy. Offered different options. Great overall experience.

Rating 5.0

November 13, 2019

Top notch knowledge and service.
The best!

Rating 5.0

November 8, 2019

Extraordinario servicio. Sobrepasó mis mejores expectativas.

Rating 5.0

November 7, 2019

The best mortgage lender in the business

Rating 5.0

November 7, 2019

Excellent customer rapport and courtesy. Alex and his team, including Gisel, were more than helpful and facilitating our mortgage closing. There was no challenge to difficult for them to discharge quickly and professionally.

Rating 5.0

November 7, 2019

Very professional and excellent follow through

Rating 5.0

November 7, 2019

Great experience and customer service. Alex is great to work with.

Response from Alex Castellanos: IBERIABANK Mortgage

11/7/19

Thank you, Sandra S, for leaving us a review! At Alex Castellanos: IBERIABANK Mortgage, we are dedicated to making your experience as optimal as we can. We're thrilled to hear that you enjoyed great experience!
Thank you, Sandra S,

Rating 5.0

November 7, 2019

Great service and knows the market dynamics extremely well. Most efficient closing we have ever had.

Response from Alex Castellanos: IBERIABANK Mortgage

11/7/19

At Alex Castellanos: IBERIABANK Mortgage, we are dedicated to making your experience as optimal as we can. We're thrilled to hear that you enjoyed efficient closing! Thank you, Andrew Dickey, for leaving us a review!

Rating 5.0

October 30, 2019

I don't have anything but compliments and thanks to Alex Castellanos' work and professionalism.

Rating 5.0

September 13, 2019

Excellent service, excellent communication, and offers the best products. Closing was something Alex made happen sooner than anticipated.

Rating 5.0

June 21, 2019

Very smooth and quick Always responsive

Rating 5.0

February 6, 2019

Could not have asked for a more thorough and reliable guidance, throughout the entire process. Everything happen within the time frame and under the terms provided. Real professional team, from the initial interview to every communication and follow-up from Alex down to every staff member involved.

Rating 5.0

February 6, 2019

Alex is an extremely knowledgeable lender. He knows the business well and knows how to guide the borrower through the tedious process that is obtaining a loan. I recommend Alex without hesitation. He is a true professional.

Rating 5.0

January 7, 2019

The best service!!!!! great customer services. Fast and perfect !

Rating 5.0

June 18, 2018

Excellent process w continuous communication