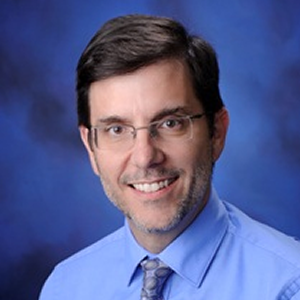 Frank Calbeto
Mortgage Loan Officer
NMLS #

341682
4.9 out of 5.0
Rating 4.9
(52 Reviews)
Office Phone Number:
Cell Phone Number:
Office Phone Number:
Cell Phone Number:
About Frank
---
About
Frank Calbeto is a Mortgage Loan Officer with IBERIABANK Deland, FL. As a mortgage loan officer with over 20 years of experience serving Florida customers, I pride myself on delivering the highest level of personal service to my clients.  From initial application to final closing, I will make sure your entire process with your home financing is handled correctly. I have extensive experience in all government loans, including FHA, USDA, and VA.  I also work with many first time homebuyers and self-employed borrowers.  Call me, I can help.
Mortgage Options
---
FIXED-RATE MORTGAGE
---
Our most popular mortgage. A fixed-rate mortgage provides the security of an interest rate that remains the same throughout the life of your loan. This allows you to plan a budget based on consistent principal and interest payments. We offer a full range of fixed-rate mortgage loans with a variety of terms.
ADJUSTABLE-RATE MORTGAGE
---
An adjustable-rate mortgage (ARM) offers a low initial interest rate and monthly payment. The rate and payment are fixed for the initial period of one, three, five, seven or ten years with annual adjustments thereafter based on an index such as the yield on U.S. Treasury Securities. Depending on market conditions, your adjusted rate may be higher or lower than your initial rate, but all of our ARMs have periodic and lifetime rate caps to help you plan your payments.
AFFORDABLE HOUSING LOANS & RURAL DEVELOPMENT
---
Take advantage of government loans with the lowest possible down payment. We offer the best rates and terms available on FHA, VA and Rural Development loans. With the lowest down payment available, these government insured and guaranteed mortgages are ideal for the first-time home buyer.
Reviews
---
4.9 out of 5.0
Rating 4.9
Total Number of Reviews: 52
Click Here to Leave A Review
Rating 5.0

June 6, 2021

Excellent customer service! Very thorough and professional!

Rating 5.0

June 2, 2021

Absolutely fantastic.

Rating 5.0

June 1, 2021

Where to begin! Our first experience buying a home had so many ups and downs and Frank was there every step of the way. We can literally say that because of his work we are in the house of our dreams. Frank put himself out there for us and had our backs every step of the way. He was more than a loan officer, he was an advocate and he deserves more than 5 stars if I could give it. Anytime we, or someone we know needs a loan we will be recommending only him.

Rating 5.0

March 27, 2021

Frank was courteous, professional and responded quickly and knowledgably to my questions. I would give 10 stars if I could. Exvellent customer service.

Rating 5.0

March 26, 2021

Excellent work so professional and always feel so confident. Make everything easy to understand.

Rating 5.0

March 5, 2021

Great customer service. Super helpful and quick to respond.

Rating 5.0

March 4, 2021

Frank was absolutely incredible, helped me through every single step of the way and was more than wonderful, friendly and sharp all the way through. Frank deserves 12 stars, but this thing only allows 5.

Rating 5.0

February 6, 2021

Frank was an amazing individual to work with. He is patient, respectful and thorough. He is proactive and really looks out for his clients best. I will definitely refer him to others for future home buying needs.

Rating 5.0

December 29, 2020

It was a really great experience walking me to the whole process thank you very much

Rating 5.0

December 11, 2020

Wonderful, well done job

Rating 5.0

December 11, 2020

I appreciate Frank being thorough when discussing details - he made the whole process painless!

Rating 5.0

December 7, 2020

Frank was able to find all the possible help I could get in order to help us finance our first home's purchase. He was very patient and always provided the best explanations whenever the questions came up.

Rating 5.0

December 4, 2020

I really appreciate Frank's attention to detail and promptness in communication. Because of Frank, my future financing will be thru Iberia bank!

Rating 5.0

November 25, 2020

Frank made this process the easiest part of buying a home ! We literally closed in 3 weeks and never a hiccup along the way!!

Rating 5.0

October 19, 2020

Excelente person, helped me more throughout this process then I would ever expect, more then my realtors. He deserves commission on the house as well. Very professional and compassionate with my process I would recommend to anyone without a doubt. Thank you Frank, you were truly my angel throughout all this. Thank you

Rating 5.0

October 9, 2020

Great customer Service. Walked me through the entire process. Great experience!!

Rating 5.0

September 21, 2020

Frank was extremely supportive and helpful throughout my entire process of buying a house. I could not recommend his service more. He was thorough in his instructions, expectations, and stayed in contact with me throughout.

Rating 5.0

July 25, 2020

This was the second time Frank and team have helped me with a loan. I can't thank them enough for the outstanding job they did both times. I wouldn't consider using any other mortgage professional and have referred others to Frank and team.

Rating 5.0

July 24, 2020

Great customer service, very meticulous and always available

Rating 5.0

April 22, 2020

Excellent customer service