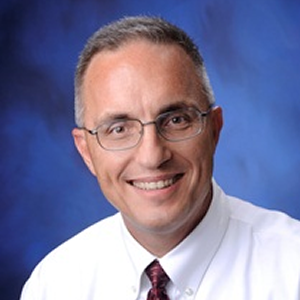 David Seilkop
Mortgage Loan Officer
NMLS #

341677
4.3 out of 5.0
Rating 4.3
(15 Reviews)
Office Phone Number:
Cell Phone Number:
Office Phone Number:
Cell Phone Number:
About
With over 25 years of experience in the home financing industry I've had the opportunity to work with a wide variety of home buyers.  Some were buying their first home, some were buying their last home, but they were all looking for a seasoned professional to walk them through the process and make sure that every "i" was dotted and every "t" was crossed.  And that's what I do.  I offer a level of customer service that insures that they are getting the home financing product that best meets their needs.  I am well versed in all home loan products - Conventional, VA and FHA loans. If you're looking for a mortgage loan officer who is customer focused and has 25 years of experience, call me and let me show you how I can help you find the perfect home loan. As a mortgage loan officer with over 25 years of experience serving Florida home buyers, I have the experience to guide my clients through every aspect of the home buying process.  From initial application, to final closing, I'll walk you through the entire process to ensure your home financing is handled correctly and in a timely manner. I am well versed in every type of home financing and have extensive experience in all government loans, including - FHA, VA and USDA.  I also have worked with many first time homebuyers and self-employed applicants.  Call me and let me put my experience to work for you.
Mortgage Options
---
FIXED-RATE MORTGAGE
---
Our most popular mortgage. A fixed-rate mortgage provides the security of an interest rate that remains the same throughout the life of your loan. This allows you to plan a budget based on consistent principal and interest payments. We offer a full range of fixed-rate mortgage loans with a variety of terms.
ADJUSTABLE-RATE MORTGAGE
---
An adjustable-rate mortgage (ARM) offers a low initial interest rate and monthly payment. The rate and payment are fixed for the initial period of one, three, five, seven or ten years with annual adjustments thereafter based on an index such as the yield on U.S. Treasury Securities. Depending on market conditions, your adjusted rate may be higher or lower than your initial rate, but all of our ARMs have periodic and lifetime rate caps to help you plan your payments.
AFFORDABLE HOUSING LOANS & RURAL DEVELOPMENT
---
Take advantage of government loans with the lowest possible down payment. We offer the best rates and terms available on FHA, VA and Rural Development loans. With the lowest down payment available, these government insured and guaranteed mortgages are ideal for the first-time home buyer.
Rating 5.0

March 24, 2021

Excellent customer service! David is outstanding, highly professional, and very caring about his customers. David always responds quickly and goes out of his way to best help regardless of how busy he is. David's customers are always treated kindly and respectfully!

Rating 5.0

February 22, 2021

David is outstanding and very kind! Very grateful for all he did for us! Highly recommend David to anyone looking for a home loan!

Rating 5.0

February 18, 2021

Great experience; his integrity shines through. The rest of the staff is fantastic as well.

Rating 1.0

December 10, 2020

David will lead you on to believe that you are good to go on buying your home and at the end nothing. He gives up to easily. And he is not a good communicator with the buyers. If I could I would not have given he no star's

Rating 5.0

July 12, 2020

The day my boyfriend died I was sitting in David's office asking him to approve me for a loan so I could buy a condo he walked me through every step I loved working with him I asked him what to do in case of certain things he gave me great advice I had my approval within an hour and he worked with me on getting my loan with very few complications. Please don't think twice about getting in touch with David he's a great guy and he knows what he's doing

Rating 1.0

May 26, 2020

David is horrible at communication and will avoid phone calls if he knows your looking for him. Our realtor and her colleagues have all noticed he is not as good as he once was and recommend finding another lender... in other words RUN AWAY FAST

Rating 5.0

November 27, 2019

Wonderful

Rating 5.0

August 15, 2019

Great person to work with! He's always available, and is there to find solutions to any problems that may arise during the purchase process.

Rating 3.0

August 9, 2019

I think I could have gotten a better rate.

Rating 5.0

April 11, 2019

Great experience/very knowledgeable

Rating 5.0

January 4, 2019

David was highly recommended to me by several individuals. I am so glad I chose to work with him and have been very pleased with my experience. He really deserves a bonus star for outstanding professionalism and integrity.

Rating 5.0

December 14, 2018

Great experience all around

Rating 5.0

October 15, 2018

David was great to work with and was always ready and available to explain situations and answer questions

Rating 5.0

October 15, 2018

David was excellent! I would recommend him to anyone.

Rating 5.0

June 18, 2018

I attempted to use several mortgage companies and the whole experience was off putting. I was introduced to David Seilkop at Iberia Bank and soon realized that there are mortgage brokers that have your best interest in mind. David guided us through the whole loan process giving us many options we did not know were available which allowed us to choose an alternative with a low interest rate, low PMI and overall less money out of pocket and less payout over the term of the loan. Business aside, he and his assistant Tammy were kind, helpful and accommodating making a process I previously dreaded pleasant. I would recommend David Seilkop and his team to anyone in search of a lender. You will be in good, capable hands.