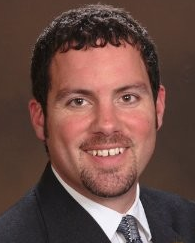 Peter Keefauver
Mortgage Loan Officer
NMLS #

871052
5.0 out of 5.0
Rating 5.0
(10 Reviews)
Office Phone Number:
Cell Phone Number:
Office Phone Number:
Cell Phone Number:
About Peter
---
About
Peter Keefauver is one of a kind, professional, yet warm and witty home loan specialist. He is committed to providing an exceptional and a memorable service for each of his clients by: (bulleted list) dealing honestly, maintaining client confidentiality, returning calls promptly, providing regular status updates, and being readily available. (end of bulleted list) With a degree in Business Administration/Concentration in Finance, a Minor in Economics and 7+ years experience in the mortgage industry, he is well-equipped in knowledge and experience to help you choose the best home loan for your individual needs. Peter is there to assist you even before you make an offer on a property. He will sit down with you, review your budget, income and savings to calculate a realistic loan amount. He will then seek out and recommend programs best suited to your unique situation. Whether this is your first-time buying a home, 2nd home, downsizing, re-financing, investment/rental properties or simply changing things up, Peter's got this. He will walk with you through this entire process until you receive the keys to your new home. Peter Keefauver is there for you, give him a call today at 407-414-0691!
Mortgage Options
---
FIXED-RATE MORTGAGE
---
Our most popular mortgage. A fixed-rate mortgage provides the security of an interest rate that remains the same throughout the life of your loan. This allows you to plan a budget based on consistent principal and interest payments. We offer a full range of fixed-rate mortgage loans with a variety of terms.
ADJUSTABLE-RATE MORTGAGE
---
An adjustable-rate mortgage (ARM) offers a low initial interest rate and monthly payment. The rate and payment are fixed for the initial period of one, three, five, seven or ten years with annual adjustments thereafter based on an index such as the yield on U.S. Treasury Securities. Depending on market conditions, your adjusted rate may be higher or lower than your initial rate, but all of our ARMs have periodic and lifetime rate caps to help you plan your payments.
AFFORDABLE HOUSING LOANS & RURAL DEVELOPMENT
---
Take advantage of government loans with the lowest possible down payment. We offer the best rates and terms available on FHA, VA and Rural Development loans. With the lowest down payment available, these government insured and guaranteed mortgages are ideal for the first-time home buyer.
Reviews
---
5.0 out of 5.0
Rating 5.0
Total Number of Reviews: 10
Click Here to Leave A Review
Rating 5.0

December 22, 2020

I have seriously never had a better experience with any financial transaction such as this. Peter made everything so easy. He took care of everything and was extremely responsive. I very much appreciate his honesty and integrity throughout the process. I truly feel like a valued customer. Thank you Peter.

Rating 5.0

August 15, 2020

Great client service

Rating 5.0

August 3, 2020

Amazing professional service and worked with us being in two different states during this Covid 19 time.

Rating 5.0

July 25, 2020

Peter was very good in coordinating things with me and also helped out to refinance ASAP and pretty transparent. Thank you

Rating 5.0

July 25, 2020

Thank you,Peter for all you done for us. We love our new home and we will be forever grateful to you and Gayla

Rating 5.0

July 24, 2020

Excellent customer service. Peter made the process very easy. I would highly recommend.

Rating 5.0

July 24, 2020

"Great overall service"

Rating 5.0

July 24, 2020

Good follow up and customer service

Rating 5.0

October 17, 2019

Peter was very considerate and professional. He kept us informed and up-to-date during the entire process. We will definitely use him again and refer him to friends.

Rating 5.0

October 9, 2019

Great experience. Fast and easy process and we closed on time!