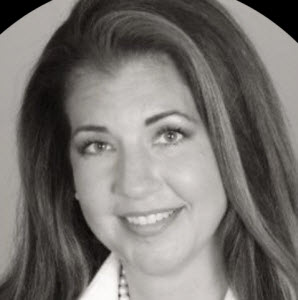 Kristina Jordan
Mortgage Loan Officer
NMLS #

504515
Office Phone Number:
Cell Phone Number:
Office Phone Number:
Cell Phone Number:
About Kristina
---
About
With over 14 years of experience in lending throughout South Florida, Kristina has a solid understanding of the local real estate market and what it takes to close your loan with efficiency and expertise. In addition to traditional mortgage financing solutions, Iberia Bank also offers specialty financing programs for clients with unique borrowing needs, including Foreign National loans, Construction-To-Permanent financing for custom-built homes and Jumbo Financing for homes requiring larger loan amounts.
Mortgage Options
---
FIXED-RATE MORTGAGE
---
Our most popular mortgage. A fixed-rate mortgage provides the security of an interest rate that remains the same throughout the life of your loan. This allows you to plan a budget based on consistent principal and interest payments. We offer a full range of fixed-rate mortgage loans with a variety of terms.
ADJUSTABLE-RATE MORTGAGE
---
An adjustable-rate mortgage (ARM) offers a low initial interest rate and monthly payment. The rate and payment are fixed for the initial period of one, three, five, seven or ten years with annual adjustments thereafter based on an index such as the yield on U.S. Treasury Securities. Depending on market conditions, your adjusted rate may be higher or lower than your initial rate, but all of our ARMs have periodic and lifetime rate caps to help you plan your payments.
AFFORDABLE HOUSING LOANS & RURAL DEVELOPMENT
---
Take advantage of government loans with the lowest possible down payment. We offer the best rates and terms available on FHA, VA and Rural Development loans. With the lowest down payment available, these government insured and guaranteed mortgages are ideal for the first-time home buyer.