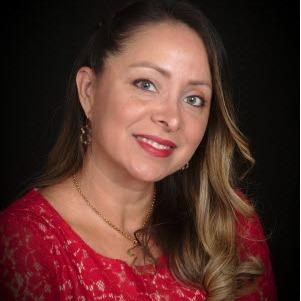 Angela Hernandez
Mortgage Loan Officer
NMLS #

320237
4.9 out of 5.0
Rating 4.9
(101 Reviews)
Office Phone Number:
Cell Phone Number:
Office Phone Number:
Cell Phone Number:
About Angela
---
About
Angela Hernandez has been in the real estate and mortgage business most of her professional life. After spending some time as a mortgage loan processor in New York, Angela moved to the origination side of the business in 2001 when she moved to South Florida. Angela has held several leadership positions in large lending institutions and credit unions, most recently serving as a Senior Residential Lending Consultant. In this capacity, Angela was a consistent multi million dollar producer earning numerous Producer of the Year Awards and was an original member of the retail production team launched in 2010. Angela has extensive understanding of the South Florida market and surrounding areas and has an appreciation for its unique diversity. She moves effortlessly between the realtor and builder worlds, as well as in the English and Spanish speaking communities. Her talents for understanding the lending process from beginning to end, and her ability to enhance the customer experience have resulted in consistent top tier productivity and exceptional loyalty marks from realtors, builders, title agents and customers. So feel free to contact her right away for a pre qual or to get a rate quote.
Mortgage Options
---
FIXED-RATE MORTGAGE
---
Our most popular mortgage. A fixed-rate mortgage provides the security of an interest rate that remains the same throughout the life of your loan. This allows you to plan a budget based on consistent principal and interest payments. We offer a full range of fixed-rate mortgage loans with a variety of terms.
ADJUSTABLE-RATE MORTGAGE
---
An adjustable-rate mortgage (ARM) offers a low initial interest rate and monthly payment. The rate and payment are fixed for the initial period of one, three, five, seven or ten years with annual adjustments thereafter based on an index such as the yield on U.S. Treasury Securities. Depending on market conditions, your adjusted rate may be higher or lower than your initial rate, but all of our ARMs have periodic and lifetime rate caps to help you plan your payments.
AFFORDABLE HOUSING LOANS & RURAL DEVELOPMENT
---
Take advantage of government loans with the lowest possible down payment. We offer the best rates and terms available on FHA, VA and Rural Development loans. With the lowest down payment available, these government insured and guaranteed mortgages are ideal for the first-time home buyer.
Reviews
---
4.9 out of 5.0
Rating 4.9
Total Number of Reviews: 101
Click Here to Leave A Review
Rating 5.0

October 5, 2021

Was great the whole way through the process

Rating 5.0

October 1, 2021

Angela is real pro

Rating 5.0

October 1, 2021

Very professional and helpful

Rating 5.0

October 1, 2021

Angela Hernández He was very kind and helped me to get the best loan with a grand founds 10,000

Rating 5.0

October 1, 2021

Angela fue sumamente eficiente, estuvo pendiente de cada paso que dimos. Nos infundió confianza y seguridad de que estábamos en el camino correcto. Que ella hablará español fue una gran ventaja para nosotros. Nuestra eterna gratitud y no duden que la referiremos con cada amigo o familiar que requiera de sus servicios. Gracias Ángela, eres la mejor

Rating 5.0

October 1, 2021

Excelente atención siempre respondió mis mensajes y llamadas,hizo todo el proceso de cierre lo más rápido posible estoy muy feliz por su servicio la recomiendo 💯

Rating 5.0

September 29, 2021

excellent service and great customer service. The $ 10,000 in closing cost assistance is truly incredible.

Rating 5.0

August 8, 2021

Buen servicio

Rating 5.0

August 5, 2021

Great customer service. Very easy to communicate. Fast respond on any questions.

Rating 5.0

August 4, 2021

Excellent customer service. Always available to take my calls or answer my emails promptly.

Rating 5.0

Rating 5.0

August 4, 2021

Excellent customer service, Angela is very knowledgeable

Rating 5.0

August 3, 2021

Super helpful! Angela my loan officer and Juliana my realtor were a great part of the whole process! Couldn't have asked for a better team!

Rating 5.0

August 3, 2021

It was a pleasure working with Mrs. Hernández. We came across some hiccups( as majority transactions) but she was able to seal the deal painlessly. Can't wait to start our next deal!!! THANK YOU!!

Rating 5.0

July 9, 2021

Excellent customer service

Rating 5.0

Rating 5.0

June 22, 2021

Excelente persona, muy profesional y eficiente. Durante el proceso fue muy comunicativa. La recomiendo 100%.

Rating 5.0

June 22, 2021

Angela was awesome through the whole process and communicated very well. She has great customer service skills and was available to answer my questions in a timely manner. Will recommend her and will definitely do bussiness with her In the future if I need her.

Rating 5.0

June 21, 2021

Angela Hernandez did a great job, I am very happy with the service she provided.

Rating 5.0

May 16, 2021

Angela is a great professional with high service vocation. She made me felt important and backed