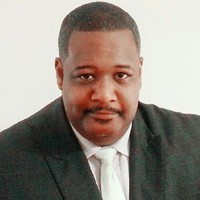 Adrian Davis
Mortgage Loan Officer
NMLS #

1783914
5.0 out of 5.0
Rating 5.0
(22 Reviews)
Office Phone Number:
Cell Phone Number:
Office Phone Number:
Cell Phone Number:
About Adrian
---
About
Adrian Davis has been in the banking and mortgage industry for over 25 years with top Fortune 500 companies. His vast knowledge of the industry as a Mortgage Loan Originator, Underwriter and Product Manager has allowed him to excel in helping his clients and business partners reach their goals. Born and raised in Orlando, "the City Beautiful", he has seen continued growth and the value family culture can bring with his wife and adult children. Adrian values educating his clients throughout the mortgage loan process. He believes the key to success is open lines of communication and to build an implementation plan that is innovative, efficient and executable. With IberiaBank and a support team of experts, challenges or obstacles can be overcome as we work together. Adrian's philosophy — "A client is more than a customer or number, they are family and should be treated as such." Whether you are looking to Buy, Build, Remodel or Refinance, Adrian welcomes the opportunity to give the utmost professional mortgage services to meet your expectations and build a lasting business relationship. Yo hablo español.
Mortgage Options
---
FIXED-RATE MORTGAGE
---
Our most popular mortgage. A fixed-rate mortgage provides the security of an interest rate that remains the same throughout the life of your loan. This allows you to plan a budget based on consistent principal and interest payments. We offer a full range of fixed-rate mortgage loans with a variety of terms.
ADJUSTABLE-RATE MORTGAGE
---
An adjustable-rate mortgage (ARM) offers a low initial interest rate and monthly payment. The rate and payment are fixed for the initial period of one, three, five, seven or ten years with annual adjustments thereafter based on an index such as the yield on U.S. Treasury Securities. Depending on market conditions, your adjusted rate may be higher or lower than your initial rate, but all of our ARMs have periodic and lifetime rate caps to help you plan your payments.
AFFORDABLE HOUSING LOANS & RURAL DEVELOPMENT
---
Take advantage of government loans with the lowest possible down payment. We offer the best rates and terms available on FHA, VA and Rural Development loans. With the lowest down payment available, these government insured and guaranteed mortgages are ideal for the first-time home buyer.
Reviews
---
5.0 out of 5.0
Rating 5.0
Total Number of Reviews: 22
Click Here to Leave A Review
Rating 5.0

December 10, 2020

Adrian, was quick to respond every time I called. He and his closing team ensured that the closing package was delivered so that we could have an on time closing. Ultimately, he helped my buyer get into a house for Christmas!

Rating 5.0

November 3, 2020

Adrian Davis and Robyn Blake were absolutely amazing in helping me to obtain financing for my new home. I cannot say enough wonderful things about this team and their ability and willingness to go above and beyond to take care of your financial needs. Both are very knowledgeable and exceptionally skilled ad educating to impart that knowledge to their clients. They both took measures to walk me through every step of the process and were fantastic at maintaining communication throughout the entire home buying experience. I would very much recommend Adrian Davis and Iberia Bank to anyone looking to purchase or refinance a new home, I know I'll certainly be using them in the future!

Rating 5.0

October 30, 2020

Adrian is friendly, professional, knowledgeable, and everything I could ask for in a loan officer. He helped make the transaction stress-free and even got us to the closing table sooner than expected. I highly recommend him!

Rating 5.0

October 30, 2020

Adrian's excellent communication, attention to detail, and thorough work ethic made the entire transaction enjoyable.

Rating 5.0

September 21, 2020

Awesome and amazing man truly just a real pleasure the kind of service he provides is way beyond my expectations super helpful through the beginning to end I got my first house with him every one else I talk Two made me feel like I was less then how he made me feel if you want to get the best kind of customer service and be treated as if you are number one priority work with Adrian Davis he will not let you down for what is best for you and what you want

Rating 5.0

September 18, 2020

It was a pleasure working with Adrian. He remained constant from the moment we met to discuss my venture into homeownership. He went the extra mile to secure additional grants for me to soften the impact with closing cost.
Adrian was very attentive and kept me abreast of what to expect through the process

Rating 5.0

June 15, 2020

"Adrian was a Joy to work with. His Customer Service and Professionalism was Impeccable. I love the fact that I never had to wonder about anything because he always answered my questions thoroughly and was patient. I recommend Adrian's services if you are planning to purchase a new home. I Love My New Home and I am Grateful for The Lord's Help and Adrian's." Blessings To You! Ms. Nola D.

Rating 5.0

June 3, 2020

Excellent service throughout the entire process.

Rating 5.0

May 15, 2020

Great customer service, patient and take the time to explain notes and go above and beyond

Rating 5.0

March 30, 2020

Adrian was very professional and extremely helpful, and patient. I would recommend him with any looking for a mortage. thank you Adian

Rating 5.0

March 27, 2020

Great customer service, great attitude.

Rating 5.0

March 18, 2020

Adrian was very professional. He explained the process and provided options.

Rating 5.0

March 18, 2020

Great Experience
Adrian is a hands on person l
Great communication

Rating 5.0

December 18, 2019

He's great. Detail oriented. On top of things. Will work with you 100%.

Rating 5.0

December 2, 2019

A pleasure to work with!

Rating 5.0

October 14, 2019

My experience with Adrian Davis at Iberia Bank was fantastic. I wasn't sure what to expect with my first home purchase. He made the process simple and painless. I have enthusiastically referred several friends and my father to him.

Rating 5.0

October 13, 2019

Great customer service
Very knowledgeable
Honest and patient

Rating 5.0

October 13, 2019

He helped us make the refinancing go very smoothly, and made us feel very comfortable

Rating 5.0

October 13, 2019

Excellent and most efficient customer service. Mr. Adrian Davis is really care about customer and work hard.

Rating 5.0

October 13, 2019

excellent service