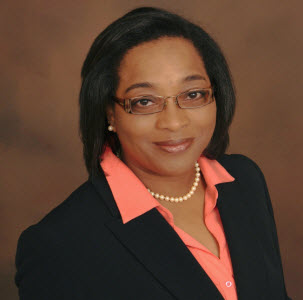 Paula Bradshaw
Mortgage Loan Officer
NMLS #

1538561
3.6 out of 5.0
Rating 3.6
(3 Reviews)
Office Phone Number:
Cell Phone Number:
Office Phone Number:
Cell Phone Number:
About Paula
---
About
The financial aspects of home buying can be overwhelming - it doesn't have to be, not with a caring and trained professional like Paula Bradshaw. With over 18 years in the Housing Industry, she understands there are many elements and factors involved in the home buying process. Whether you are a First Time Home buyer, looking to trade up, downsize or simply want a change in location. Sitting down with Paula will allow you to move forward with confidence and clarity in regards to what your home purchase looks like. As a Community Redevelopment Loan Officer she will use her extensive knowledge of Down Payment Assistance, FHA, VA, USDA, Land Trust and Conventional loan programs - with the added benefits of grant and bond fund utilization. Call Paula today and experience exceptional service and competitive financing options.
Mortgage Options
---
FIXED-RATE MORTGAGE
---
Our most popular mortgage. A fixed-rate mortgage provides the security of an interest rate that remains the same throughout the life of your loan. This allows you to plan a budget based on consistent principal and interest payments. We offer a full range of fixed-rate mortgage loans with a variety of terms.
ADJUSTABLE-RATE MORTGAGE
---
An adjustable-rate mortgage (ARM) offers a low initial interest rate and monthly payment. The rate and payment are fixed for the initial period of one, three, five, seven or ten years with annual adjustments thereafter based on an index such as the yield on U.S. Treasury Securities. Depending on market conditions, your adjusted rate may be higher or lower than your initial rate, but all of our ARMs have periodic and lifetime rate caps to help you plan your payments.
AFFORDABLE HOUSING LOANS & RURAL DEVELOPMENT
---
Take advantage of government loans with the lowest possible down payment. We offer the best rates and terms available on FHA, VA and Rural Development loans. With the lowest down payment available, these government insured and guaranteed mortgages are ideal for the first-time home buyer.
Rating 1.0

December 14, 2021

As I would think any good, reliable, and savvy Loan Officer would present the Buyer with options on how to work around a minimal change in income to secure the contract that has been put in place. She has made it clear to myself and the new realtor team that I have been working with that she is against the idea of me being approved for a loan to make a home purchase due to personal relationships that would not be gaining from my home purchase. She has displayed unprofessionalism by not communicating properly, intentionally giving misleading information to discourage the purchase of a property. Ms. Bradshaw needs to have a neutral position in the home purchasing process as the Lender, and not favor a specific realtor to ensure commissions for them.

Rating 5.0

March 25, 2021

Paula has been a fabulous loan officer with many loan options for home buyers. Calm personality, empathetic and positive attitude. Thanks,Paula.

Rating 5.0

October 9, 2019

The best loan experience I ever had, so happy to be in my new home.