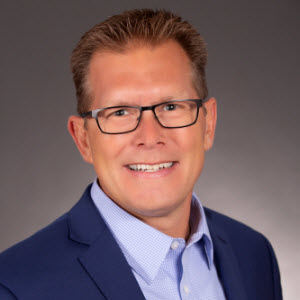 Kevin Strickland
Mortgage Loan Officer
NMLS #

659728
4.9 out of 5.0
Rating 4.9
(39 Reviews)
Office Phone Number:
Cell Phone Number:
Office Phone Number:
Cell Phone Number:
About
Kevin Strickland has been in the Residential Mortgage Lending business for over 20 years as both a Top Producing Loan Officer and a Regional Sales Leader. A Native to Florida and living in the Central Florida Market since 1980, Kevin is a graduate of Stetson University and is proud to call DeLand his home with his wife and three children. During his professional career he has served his community participating in Junior Achievement, The United Way, Rebuild Orlando Together, Habitat for Humanity, Past President of both Mortgage Bankers Association of Central Florida and Mortgage Bankers Association of Florida. "I'm a firm believer in a Trusted Advisor approach. I believe in open and honest lines of communication and processes to make obtaining a mortgage less stressful and efficient. I'm Proud to work for IBERIABANK and a group that is committed to our clients financial well-being. Working with a bank to obtain what is likely the largest financial asset of most clients balance sheet, allows us to engage our clients in more than just a transaction. We offer a full-service financial solutions approach creating relationships and Raving Fans along the way." Whether you are looking to Buy, Build or Refinance a home, give myself or my team a call to help. We appreciate the opportunity to earn your business!
Mortgage Options
---
FIXED-RATE MORTGAGE
---
Our most popular mortgage. A fixed-rate mortgage provides the security of an interest rate that remains the same throughout the life of your loan. This allows you to plan a budget based on consistent principal and interest payments. We offer a full range of fixed-rate mortgage loans with a variety of terms.
ADJUSTABLE-RATE MORTGAGE
---
An adjustable-rate mortgage (ARM) offers a low initial interest rate and monthly payment. The rate and payment are fixed for the initial period of one, three, five, seven or ten years with annual adjustments thereafter based on an index such as the yield on U.S. Treasury Securities. Depending on market conditions, your adjusted rate may be higher or lower than your initial rate, but all of our ARMs have periodic and lifetime rate caps to help you plan your payments.
AFFORDABLE HOUSING LOANS & RURAL DEVELOPMENT
---
Take advantage of government loans with the lowest possible down payment. We offer the best rates and terms available on FHA, VA and Rural Development loans. With the lowest down payment available, these government insured and guaranteed mortgages are ideal for the first-time home buyer.
Reviews
---
4.9 out of 5.0
Rating 4.9
Total Number of Reviews: 39
Click Here to Leave A Review
Rating 5.0

February 3, 2021

Great customer service. Kevin is always available to answer any questions and/or concerns we may have regarding our files.

Rating 5.0

February 3, 2021

Kevin was outstanding and a great professional. He continually kept me updated throughout the process and was a pleasure to work with! Highly recommend!

Rating 5.0

February 2, 2021

Very responsive, super easy to work with

Rating 5.0

December 21, 2020

Wonderful to work with! Great communication! Exceeded my clients expectation! Will definitely continue to refer to my clients!

Rating 5.0

October 28, 2020

The absolute best costumer service. Kevin Strickland is knowledgeable, respectful, quick in responding and assisted in hour home buying process outside of regular work hours many, many times. We put our total trust in Kevin, he is a true asset to Iberiabank. Thank you!!

Rating 5.0

October 27, 2020

Great customer service.

Rating 5.0

October 22, 2020

Excellent customer service, very professional, he made the process easy and very user-friendly. I would highly recommend Kevin.

Rating 5.0

October 21, 2020

Complete professional with quick and courteous response!

Rating 5.0

October 21, 2020

Awesome service :-)

Rating 5.0

October 21, 2020

The responsiveness by Kevin and his team was impeccable! I have worked with many different teams in the past, and this was the best experience I have ever had. Thank you for making the process so easy!

Rating 5.0

October 21, 2020

Kevin was great throughout the whole process. He was very responsive and answered all the questions I had immediately; overall GREAT experience! I would definitely recommend (and have) to my friends & family. Thanks!

Rating 5.0

October 21, 2020

The best to work with
Made it seamless
On top of everything

Rating 5.0

October 18, 2020

Great customer service and communication!

Rating 5.0

August 13, 2020

Couldn't have asked for better Service, Kevin and Iberia Bank exceeded our expectations and delivered on everything promised at the initial contact and more.
Highly recommended.

Rating 5.0

July 23, 2020

Best in the Business and Top in Class all around the entire process. Exceeded every expectation and even got me a lower rate than we had discussed when we closed.

Rating 5.0

July 23, 2020

Kevin was very personable and answered any questions in the process.

Rating 5.0

July 23, 2020

Kevin was beyond expectations. I could not believe the level of professionalism he brought into the transaction.

Rating 5.0

July 23, 2020

Great customer service and very responsive!

Rating 5.0

April 6, 2020

Great bank and team! Super easy to work with....

Rating 5.0

April 6, 2020

Good communication by phone and email. Also good unique products!