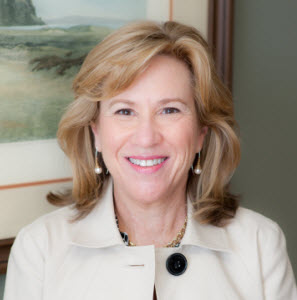 Meredith Williams
Mortgage Loan Officer
NMLS #

169103
5.0 out of 5.0
Rating 5.0
(5 Reviews)
Office Phone Number:
Cell Phone Number:
Office Phone Number:
Cell Phone Number:
About Meredith
---
About
Meredith Little Williams brings over 35 years of experience in the mortgage lending and banking industries. From 1983 Meredith served as underwriter, VP/CFO and owner of WD Little Mortgage Corp. Prior to this, she worked in various credit and auditing capacities in different local banks. Her entire career has been in banking and mortgage lending, as the Little family has been in banking in Cobb County since the late 1800s. Meredith is a Georgia native, attended what is now known as The Walker School, and is a graduate of the Terry School of Business at the University of Georgia. Her husband, a native Atlantan, J. Allen Williams, is an attorney who practices in Buckhead. Their daughter Hannah is a school teacher in Ponte Vedra, Florida, and their son, Taylor, lives in Atlanta and is an editor for a commercial real estate publication.
Mortgage Options
---
FIXED-RATE MORTGAGE
---
Our most popular mortgage. A fixed-rate mortgage provides the security of an interest rate that remains the same throughout the life of your loan. This allows you to plan a budget based on consistent principal and interest payments. We offer a full range of fixed-rate mortgage loans with a variety of terms.
ADJUSTABLE-RATE MORTGAGE
---
An adjustable-rate mortgage (ARM) offers a low initial interest rate and monthly payment. The rate and payment are fixed for the initial period of one, three, five, seven or ten years with annual adjustments thereafter based on an index such as the yield on U.S. Treasury Securities. Depending on market conditions, your adjusted rate may be higher or lower than your initial rate, but all of our ARMs have periodic and lifetime rate caps to help you plan your payments.
AFFORDABLE HOUSING LOANS & RURAL DEVELOPMENT
---
Take advantage of government loans with the lowest possible down payment. We offer the best rates and terms available on FHA, VA and Rural Development loans. With the lowest down payment available, these government insured and guaranteed mortgages are ideal for the first-time home buyer.
Reviews
---
5.0 out of 5.0
Rating 5.0
Total Number of Reviews: 5
Click Here to Leave A Review
Rating 5.0

November 11, 2019

Meredith provides the highest level of client service that I have ever seen, and she is truly a delight to work with!

Response from Meredith L. Williams: IBERIABANK Mortgage

11/12/19

Thank you, Kelly S., for leaving us a review! At Meredith Williams: IBERIABANK Mortgage, we are dedicated to making your experience as optimal as we can. We're thrilled to hear that you enjoyed highest level of service!

Rating 5.0

July 19, 2019

Meredith Williams is an amazing mortgage agent. We have worked with her on several loans and always received the best customer service.

Rating 5.0

July 9, 2019

My fiance and I were so lucky to work with Meredith as we bought our first house. She is a seasoned pro, very responsive, and an expert on the ins and outs of loan processes. We couldn't have asked for anyone better or smarter than Meredith, and we're thrilled to now be living in our dream home.

Rating 5.0

January 3, 2019

SHE IS THE BEST!!!

Rating 5.0

January 2, 2019

Meredith is kind, patient, and goes the extra mile for her customers based on their needs. Great service!