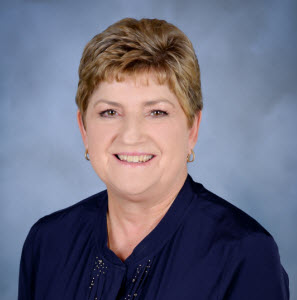 Susie Boudreaux
Mortgage Loan Officer
NMLS #

#419406
5.0 out of 5.0
Rating 5.0
(11 Reviews)
Office Phone Number:
Cell Phone Number:
Office Phone Number:
Cell Phone Number:
About Susie
---
About
Susie Boudreaux is a Mortgage Loan Officer in Houma and has over 40 years of experience in banking and mortgage lending. Her experience includes origination, processing, underwriting, closing and servicing. Susie specializes in residential mortgage lending working especially to help first time homebuyers reach their dream of home ownership. She is an expert at Conventional, FHA, VA, Rural Housing and Construction loans. She is an affiliate member of the Bayou Board of Realtors and the Houma-Terrebonne Chamber of Commerce.
Mortgage Options
---
FIXED-RATE MORTGAGE
---
Our most popular mortgage. A fixed-rate mortgage provides the security of an interest rate that remains the same throughout the life of your loan. This allows you to plan a budget based on consistent principal and interest payments. We offer a full range of fixed-rate mortgage loans with a variety of terms.
ADJUSTABLE-RATE MORTGAGE
---
An adjustable-rate mortgage (ARM) offers a low initial interest rate and monthly payment. The rate and payment are fixed for the initial period of one, three, five, seven or ten years with annual adjustments thereafter based on an index such as the yield on U.S. Treasury Securities. Depending on market conditions, your adjusted rate may be higher or lower than your initial rate, but all of our ARMs have periodic and lifetime rate caps to help you plan your payments.
AFFORDABLE HOUSING LOANS & RURAL DEVELOPMENT
---
Take advantage of government loans with the lowest possible down payment. We offer the best rates and terms available on FHA, VA and Rural Development loans. With the lowest down payment available, these government insured and guaranteed mortgages are ideal for the first-time home buyer.
Reviews
---
5.0 out of 5.0
Rating 5.0
Total Number of Reviews: 11
Click Here to Leave A Review
Rating 5.0

January 18, 2021

Great experience! Susie is very helpful and responsive to questions. Would highly recommend,

Rating 5.0

January 14, 2021

Absolutely wonderful to work with.

Rating 5.0

January 13, 2021

Extremely wonderful customer service. On point and kind no matter how late we find ourselves talking. Really enjoyed working with her

Rating 5.0

January 3, 2021

Fast , quick, excellent service!

Rating 5.0

December 31, 2020

susie went above and beyond with our mortgage and again with assistance with an insurance check for some hurricane damages when i was having difficulty contacting the mortgage servicing department. thank you again for all your assistance.

Rating 5.0

November 21, 2020

Susie made the process easy and quick.

Rating 5.0

November 19, 2020

Extremely knowledgeable, great communicator, very pleasant.

Rating 5.0

November 18, 2020

Susie was a pleasure to work with
I would definitely recommend her...

Rating 5.0

November 17, 2020

Susie was great from start to finish. I would recomend her to anyone looking to buy or refinance a home.

Rating 5.0

November 17, 2020

Great customer service Mrs Susie is such a wonderful person to have working for you

Rating 5.0

October 28, 2020

Great Service. Very knowledgeable about the business.