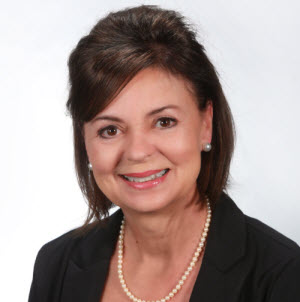 Pamela Guillory
Mortgage Loan Officer
NMLS #

419418
5.0 out of 5.0
Rating 5.0
(21 Reviews)
Office Phone Number:
Cell Phone Number:
Address
Lafayette
,
Louisiana
70508
US
Office Phone Number:
Cell Phone Number:
Address
Lafayette
,
Louisiana
70508
US
About Pamela
---
About
Pam Guillory is a Mortgage Loan Officer with IBERIABANK Lafayette. Pam Guillory's 35 years of experience in the mortgage industry includes origination, processing, underwriting, and secondary marketing. She has been with IBERIABANK Mortgage since 2006. A graduate of the Graduate School of Banking LSU-BR in 1997, Pam is a member of the Realtor Association of Acadiana. She also has served on the Affiliate Committee-RAA, the Honor Society, and the Catfish and Gumbo committees and is a past member of the Board of Directors for Acadiana Mortgage Lenders. Pam is proud to be a mortgage originator in Louisiana, which is the top producing state in IBERIABANK Mortgage's 10-state region. She has been recognized as one of the top producers for the company since 2006 and has been chosen to be featured in the March 2016 issue of Top Agent Magazine.
Mortgage Options
---
FIXED-RATE MORTGAGE
---
Our most popular mortgage. A fixed-rate mortgage provides the security of an interest rate that remains the same throughout the life of your loan. This allows you to plan a budget based on consistent principal and interest payments. We offer a full range of fixed-rate mortgage loans with a variety of terms.
ADJUSTABLE-RATE MORTGAGE
---
An adjustable-rate mortgage (ARM) offers a low initial interest rate and monthly payment. The rate and payment are fixed for the initial period of one, three, five, seven or ten years with annual adjustments thereafter based on an index such as the yield on U.S. Treasury Securities. Depending on market conditions, your adjusted rate may be higher or lower than your initial rate, but all of our ARMs have periodic and lifetime rate caps to help you plan your payments.
AFFORDABLE HOUSING LOANS & RURAL DEVELOPMENT
---
Take advantage of government loans with the lowest possible down payment. We offer the best rates and terms available on FHA, VA and Rural Development loans. With the lowest down payment available, these government insured and guaranteed mortgages are ideal for the first-time home buyer.
Reviews
---
5.0 out of 5.0
Rating 5.0
Total Number of Reviews: 21
Click Here to Leave A Review
Rating 5.0

January 14, 2021

Excellent professional friendly service

Rating 5.0

January 14, 2021

Very helpful !!

Rating 5.0

January 10, 2021

Great customer service,

Rating 5.0

January 4, 2021

Very proactive in terms of keeping the loan process moving along.

Rating 5.0

November 17, 2020

Excellent service and was so helpful in answering all my many questions through this process!! Pam is the definition of going above and beyond what is expected

Rating 5.0

October 28, 2020

Pamela Guillory was a pleasure to work with.

Rating 5.0

July 11, 2020

Great customer service.
Pam and her team made the mortgage process "easy breezy".

Rating 5.0

May 8, 2020

Outstanding, professional service!

Rating 5.0

March 9, 2020

She was amazingly patient with my many, many questions. She was thorough and made sure I understood everything. She was prompt with responding and a pleasure to work with!

Rating 5.0

January 24, 2020

Great service and timely support.

Rating 5.0

September 26, 2019

Everything was great

Rating 5.0

June 18, 2019

This lady did a super job. Very easy home buying exprience Thanks Mrs Pamela

Rating 5.0

May 15, 2019

Excellent process as usual. No complaints
whatsoever.

Rating 5.0

January 12, 2019

Excellent help!

Rating 5.0

January 11, 2019

Great experience

Rating 5.0

June 2, 2018

Pam and Amber are the greatest. I could feel the passion in their voices as we went through a difficult loan process. They got the loan done and I am a happy man.

Rating 5.0

June 2, 2018

Great customer service

Rating 5.0

June 1, 2018

Pam was very helpful in addressing some unexpected credit score issues we ran into. She is good people.

Rating 5.0

June 1, 2018

Not only was it painless but it was a pleasant experience. Iberia's staff did so much more to lessen our legwork while increasing their workload. Bravo!

Rating 5.0

February 15, 2018

Pamela Guillory made our loan experience completely painless. I sang her praises with the closing attorney in Gulfport. We would highly recommend her to prospective clients. John & Pat Miers