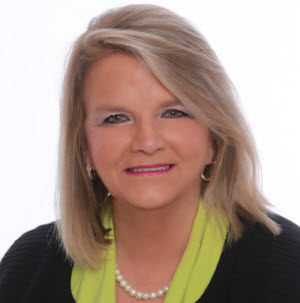 Michele Schambough
Mortgage Loan Officer
NMLS #

419373
4.9 out of 5.0
Rating 4.9
(34 Reviews)
Office Phone Number:
Cell Phone Number:
Address
Lafayette
,
Louisiana
70508
US
Office Phone Number:
Cell Phone Number:
Address
Lafayette
,
Louisiana
70508
US
About Michele
---
About
Michele Schambough is a Mortgage Loan Officer with IBERIABANK in Lafayette. With more than three decades of experience in the Louisiana mortgage banking industry, Michele maintains outstanding business relationships with customers, colleagues, builders and real estate agents. Her expertise in origination, processing, underwriting, and secondary marketing allow her to guide customers through the entire mortgage process smoothly. She has been a member of the Realtor Association of Acadiana (RAA) since 1982, serving on the organization's board of directors, affiliate, and public relations committees, as well as sub-committees for the RAA Home Service Guide and its annual Gumbo and Catfish Cook-offs. Michele was named the RAA "Affiliate of the Year" in 1996 and is a lifetime member of its Honor Society. She is also an active member of the Acadiana Mortgage Lenders Association, serving on its board of directors and holding the positions of president and treasurer. Michele has been recognized as a top producer with IBERIABANK Mortgage since 2007 and is is proud to be part of the Louisiana team, which is the top-producing state in IBERIABANK Mortgage's 10-state region. IBERIABANK Mortgage is honored to have earned recognition as a top pick in New Orleans Magazine's 2016 "Tops of the Town Readers' Picks." In addition, the company was featured in the Baton Rouge Business Report as the "Best of Baton Rouge" in 2015 and in the Times-Picayune listing of "Top Workplaces" in 2015.
Mortgage Options
---
FIXED-RATE MORTGAGE
---
Our most popular mortgage. A fixed-rate mortgage provides the security of an interest rate that remains the same throughout the life of your loan. This allows you to plan a budget based on consistent principal and interest payments. We offer a full range of fixed-rate mortgage loans with a variety of terms.
ADJUSTABLE-RATE MORTGAGE
---
An adjustable-rate mortgage (ARM) offers a low initial interest rate and monthly payment. The rate and payment are fixed for the initial period of one, three, five, seven or ten years with annual adjustments thereafter based on an index such as the yield on U.S. Treasury Securities. Depending on market conditions, your adjusted rate may be higher or lower than your initial rate, but all of our ARMs have periodic and lifetime rate caps to help you plan your payments.
AFFORDABLE HOUSING LOANS & RURAL DEVELOPMENT
---
Take advantage of government loans with the lowest possible down payment. We offer the best rates and terms available on FHA, VA and Rural Development loans. With the lowest down payment available, these government insured and guaranteed mortgages are ideal for the first-time home buyer.
Reviews
---
4.9 out of 5.0
Rating 4.9
Total Number of Reviews: 34
Click Here to Leave A Review
Rating 5.0

March 26, 2021

Michele is the best. She is my go to person for all my loan needs. She is always on top of her files and calls to keep me informed. Thank you for great service

Rating 5.0

February 12, 2021

Easiest and fastest mortgage process ever

Rating 5.0

February 2, 2021

Michele was very helpful through this process. Michele communication skills was really great as she kept me communicated almost everyday letting me know a completion status and what the next steps would be.
Thanks to Michele and her team for assisting me and looking forward to working with her in the future.

Best Regards,
Jacob Champagne

Rating 5.0

January 17, 2021

Great and carrying person who would go the extra mile to help her client.

Rating 5.0

January 14, 2021

Michele was extremely helpful, answering all my many questions promptly. Kept me informed on next steps. Was VERY friendly and courteous!!! Highly recommend her for all your mortgage needs.

Rating 5.0

January 14, 2021

So awesome & made it easy to work with jer

Rating 5.0

January 14, 2021

Excellent customer service and promptly answered all my questions!

Rating 5.0

December 31, 2020

Michele was extremely helpful and was available at all hours to help me feel more comfortable about being a first time home buyer. She found an amazing deal and I'm very grateful for her extremely personalized service. I'm quick to recommend Iberia mortgage and Michele to colleagues, family, and friends. Thank you

Rating 5.0

December 31, 2020

Michele S. was fantastic to work with. I have relocated several times and have refinanced a couple times. We purchased a home and refinanced a second with Michele. The process was simple and flawless, she really looked after us and our best interest.

Rating 5.0

November 17, 2020

She was Great !!!

Rating 5.0

November 17, 2020

innovative, responsive, thorough, appropriate sense of urgency, customer focused -- thanks Michele for the fir for purpose ending solution you pulled together for us!

Rating 5.0

November 17, 2020

WONDERFUL person to work with!!!! She will go out of her way to help you in any possible way. We would have never gotten out goal accomplished if it wasn't for her. If we ever decide to buy again we will only go through her. THANK YOU MICHELE!!!!!

Rating 5.0

July 15, 2020

Michelle is outstanding and was very patient with me throughout my process. Number 1+

Rating 4.0

July 13, 2020

Very helpful, kept me informed.

Rating 5.0

July 13, 2020

Great customer service! I will definitely refer Michele and her team to my friends and co-workers

Rating 5.0

July 10, 2020

Awesome experience, thanks so much! Great customer service

Rating 5.0

June 19, 2020

Michele did an amazing job in getting my loan processed in an uneventful and timely manner. She was such a pleasure to work with.

Rating 5.0

June 13, 2020

Michele was wonderful to work with. She is very professional and was attentive at all times. I could not have gotten through it as efficiently without her help. She is definitely an asset to Iberia Bank!

Rating 5.0

June 12, 2020

Michelle was terrific! We needed to close early an she was able to expedite the process without stress on us. Great job Michelle!!

Rating 5.0

February 20, 2020

She was the best! Worked so hard and so quickly. She answered every question I had and made first time home buying truly easy.