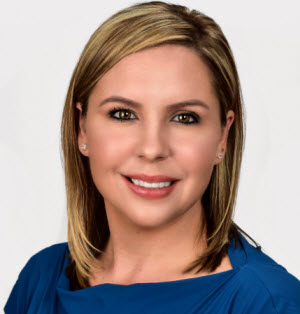 Amber Stelly
Mortgage Loan Officer
NMLS #

1105717
4.9 out of 5.0
Rating 4.9
(18 Reviews)
Office Phone Number:
Cell Phone Number:
Address
Mandeville
,
Louisiana
70448
US
Office Phone Number:
Cell Phone Number:
Address
Mandeville
,
Louisiana
70448
US
About Amber
---
About
Amber Stelly is committed to making the dream of homeownership possible! She brings with her a diverse background, providing a strategic yet personable approach to the home buying process. After earning her Bachelor's Degree from Southeastern Louisiana University and drawing from multiple years of experience in both banking and mortgage lending, Amber has built a reputation for her dedication to customer care and proven ability to guide clients smoothly through every step of the home buying process.  Through her dedication, eagerness to share industry knowledge, as well as her commitment and passion for customer service, Amber understands that buying a home is one of the biggest decisions in a client's life and views representation and guidance of her clients through this process as a true privilege.
Mortgage Options
---
FIXED-RATE MORTGAGE
---
Our most popular mortgage. A fixed-rate mortgage provides the security of an interest rate that remains the same throughout the life of your loan. This allows you to plan a budget based on consistent principal and interest payments. We offer a full range of fixed-rate mortgage loans with a variety of terms.
ADJUSTABLE-RATE MORTGAGE
---
An adjustable-rate mortgage (ARM) offers a low initial interest rate and monthly payment. The rate and payment are fixed for the initial period of one, three, five, seven or ten years with annual adjustments thereafter based on an index such as the yield on U.S. Treasury Securities. Depending on market conditions, your adjusted rate may be higher or lower than your initial rate, but all of our ARMs have periodic and lifetime rate caps to help you plan your payments.
AFFORDABLE HOUSING LOANS & RURAL DEVELOPMENT
---
Take advantage of government loans with the lowest possible down payment. We offer the best rates and terms available on FHA, VA and Rural Development loans. With the lowest down payment available, these government insured and guaranteed mortgages are ideal for the first-time home buyer.
Reviews
---
4.9 out of 5.0
Rating 4.9
Total Number of Reviews: 18
Click Here to Leave A Review
Rating 5.0

February 12, 2021

Amber was very helpful and patient with us

Rating 5.0

January 16, 2021

Amber was amazing and very easy to work with. Very helpful and very kind. She is truly an asset to your bank. The whole process was a great experience. Thank you Amber.

Rating 5.0

January 16, 2021

Willing to help whenever it is and wherever she is. Extremely helpful and patient during our first homebuying experience. 5-star customer service and attitude.

Rating 5.0

January 14, 2021

Amber Stelly in my book is the best there is I couldn't have done this without her assistance.

Rating 5.0

January 14, 2021

Amber was great

Rating 5.0

November 17, 2020

Great customer service. Very helpful.

Rating 5.0

November 17, 2020

Amber was great to work with! I was a first time home buyer with many questions along the way. She was patient and informative. Appeared to always be looking for the most affordable avenue for me. Very helpful! I would highly recommend her.

Rating 5.0

Rating 4.0

July 10, 2020

Processing too slow and poor communication

Rating 5.0

June 18, 2020

Amber provided us with the highest level of customer service. I never imagined we would experience such a seamless purchasing process when we decided to buy our latest rental property. We couldn't be more pleased with the process. Amber demonstrated an impressed amount of expertise and we will definitely use her again!!

Rating 5.0

June 12, 2020

Heidi P. Amber guided me through the first time homebuying process with friendliness and ease. She made it much less terrifying than I expected. 10/10 would get my first mortgage with her all over again! Thank you :D

Rating 5.0

March 10, 2020

Amber was great, help us all along the way, always on top of everything, called when ever I had a question or problem, Amber you're the BEST thank you, Tommy Ratini & David Dresie

Rating 5.0

September 25, 2019

Extremely awesome customer service

Rating 5.0

July 24, 2019

She did a wonderful job. We are a lucky family to work with her.

Rating 5.0

June 5, 2019

My experience with Amber was exceptional. She's very knowledgable and dedicated to her craft. The loan was approved and cleared to close in approx. 3 weeks. The best part about working with Amber, I never had to call her to get a status update. She was always two-steps ahead of the process. I was in Realtor Heaven!!! I highly recommend Amber!

Rating 5.0

November 2, 2018

Good customers service

Rating 5.0

August 28, 2018

Great work ethic, very personable, cares for her clients, superior customer service, great communicator... I could go on and on raving about Mrs. Stelly. I love doing business with her!

Rating 5.0

January 31, 2018

I was so pleased with Ms. Amber Stelly. She put me at ease during the entire process and responded to all questions and concerns I had. She was also professional enough to let me know that if there was any question I had that she did not know the answer to, she would find out the answer for me. I would and will highly recommend her to anyone !