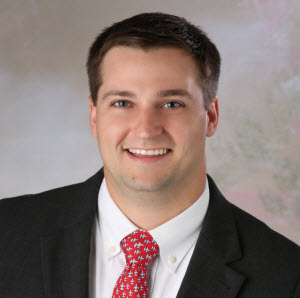 Cameron Budzius
Mortgage Loan Officer
NMLS #

1807763
5.0 out of 5.0
Rating 5.0
(6 Reviews)
Office Phone Number:
Cell Phone Number:
Address
Metairie
,
Louisiana
70002
US
Office Phone Number:
Cell Phone Number:
Address
Metairie
,
Louisiana
70002
US
About Cameron
---
About
Upon graduating from Birmingham-Southern College, Cameron Budzius moved to New Orleans to receive his MBA with a Concentration in Finance from UNO and begin his journey as a New Orleanian with his wife, Mary-Margaret. Throughout his time, he has focused on understanding our local markets to insure his clients are in good hands as no two houses are the same! Cameron will bring his knowledge, skill, and proficiency to the table to make your home-buying experience one to remember.
Mortgage Options
---
FIXED-RATE MORTGAGE
---
Our most popular mortgage. A fixed-rate mortgage provides the security of an interest rate that remains the same throughout the life of your loan. This allows you to plan a budget based on consistent principal and interest payments. We offer a full range of fixed-rate mortgage loans with a variety of terms.
ADJUSTABLE-RATE MORTGAGE
---
An adjustable-rate mortgage (ARM) offers a low initial interest rate and monthly payment. The rate and payment are fixed for the initial period of one, three, five, seven or ten years with annual adjustments thereafter based on an index such as the yield on U.S. Treasury Securities. Depending on market conditions, your adjusted rate may be higher or lower than your initial rate, but all of our ARMs have periodic and lifetime rate caps to help you plan your payments.
AFFORDABLE HOUSING LOANS & RURAL DEVELOPMENT
---
Take advantage of government loans with the lowest possible down payment. We offer the best rates and terms available on FHA, VA and Rural Development loans. With the lowest down payment available, these government insured and guaranteed mortgages are ideal for the first-time home buyer.
Reviews
---
5.0 out of 5.0
Rating 5.0
Total Number of Reviews: 6
Click Here to Leave A Review
Rating 5.0

November 19, 2020

We loved working with Cameron! He was quick to respond to emails, calls, and texts, and he answered the many questions we had. As first-time home buyers, Cameron made the loan process stress-free, and made sure we understood everything along the way. We highly recommend Cameron!

Rating 5.0

November 17, 2020

Cameron took the time to answer all of my questions, and worked hard to get me an extremely low rate.

Rating 5.0

November 17, 2020

Cameron is always quick to respond and has been a pleasure to work with throughout the mortgage application process.

Rating 5.0

November 14, 2020

My wife and I had a fantastic experience working with Cameron and his team. In addition to getting us a great loan, Cameron was a source of local market knowledge and experience that made us feel like we were in great hands. Cameron communicated each step of the process, was always accessible when we had questions, and was a great partner with our agent and the title company. Cameron is the best partner you will find for lending in Louisiana!

Rating 5.0

July 19, 2020

Cameron was personally recommended to me by my realtor (who is one of the best). It was easy to see why he was so recommended. Cameron was very helpful at answering all my questions as a first time borrower and home buyer. He was quick to respond via email/phone/text, very helpful, and transparent. I would highly recommend working with him.

Rating 5.0

May 9, 2020

Awesome experience working with Cameron. I've had many closings in the past, and this one by far has been easiest and most streamlined. Cameron is a proactive guy who gets the job done.