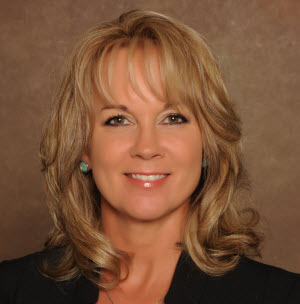 Shannon Bruni
Mortgage Loan Officer
NMLS #

419408
4.8 out of 5.0
Rating 4.8
(34 Reviews)
Office Phone Number:
Cell Phone Number:
Address
Morgan City
,
Louisiana
70380
US
Office Phone Number:
Cell Phone Number:
Address
Morgan City
,
Louisiana
70380
US
About Shannon
---
About
Shannon Bruni - (bulleted list) (1) Mortgage loan officer employed with IBERIABANK for over 30 years. (2) In the banking industry for over 35 years. (3) Primarily serves as a mortgage loan officer in the Houma, Thibodaux and Morgan City LA markets. Also reaches out to Lafayette, LA; Texas, and Florida. (4) Loan specialist in: VA, Construction, RD, FHA, and conventional mortgage loans. (5) Is the mother of Randi Nichole Landry of Youngsville and Brock Landry of Houma. Shannon has three grandchildren, two of which attend Saint Bernadette Catholic School in Houma. (6) Formerly served on the Board of Directors of The Chamber of Commerce as well as The Board of Realtors. (7) Shannon is a competitive athlete and travels throughout Louisiana and Florida competing in triathlon competitions. She completed her first full Ironman in 2018 and is currently training for her second full Ironman. (8) In 2018, Shannon served as the primary construction loan officer for the state of Louisiana.
Mortgage Options
---
FIXED-RATE MORTGAGE
---
Our most popular mortgage. A fixed-rate mortgage provides the security of an interest rate that remains the same throughout the life of your loan. This allows you to plan a budget based on consistent principal and interest payments. We offer a full range of fixed-rate mortgage loans with a variety of terms.
ADJUSTABLE-RATE MORTGAGE
---
An adjustable-rate mortgage (ARM) offers a low initial interest rate and monthly payment. The rate and payment are fixed for the initial period of one, three, five, seven or ten years with annual adjustments thereafter based on an index such as the yield on U.S. Treasury Securities. Depending on market conditions, your adjusted rate may be higher or lower than your initial rate, but all of our ARMs have periodic and lifetime rate caps to help you plan your payments.
AFFORDABLE HOUSING LOANS & RURAL DEVELOPMENT
---
Take advantage of government loans with the lowest possible down payment. We offer the best rates and terms available on FHA, VA and Rural Development loans. With the lowest down payment available, these government insured and guaranteed mortgages are ideal for the first-time home buyer.
Reviews
---
4.8 out of 5.0
Rating 4.8
Total Number of Reviews: 34
Click Here to Leave A Review
Rating 5.0

January 16, 2021

Quick and easy process and prompt service.

Rating 5.0

January 14, 2021

Shannon took her time in explaining everything to me and made the process easy. Great customer service.

Rating 5.0

November 17, 2020

She was always a phone call away to answer any and all questions! The process was so simple as a first time home buyer with Shannon.

Rating 5.0

October 28, 2020

They make the process very easy. Very happy with the service they provide.

Rating 5.0

July 13, 2020

Awesome Customer Service and Great Communication!

Rating 5.0

July 11, 2020

Fantastic to deal with!

Rating 5.0

July 10, 2020

This was the best service I could have ever asked for!

Rating 5.0

June 22, 2020

Ms. Shannon is friendly and knows her stuff which makes the whole prosses so much easier.

Rating 5.0

June 13, 2020

Fantastic customer service, Shannon made refinancing a very easy process. She was always willing to help even after hours.

Rating 5.0

March 18, 2020

Great customer service

Rating 5.0

March 16, 2020

Shannon is very helpful.

Rating 5.0

March 10, 2020

Extremely Helpful and wonderful experience

Rating 4.0

Rating 2.0

February 4, 2020

I have no problem with Ms. Bruni...but the loan process was not a good experience for me.

Rating 5.0

January 27, 2020

answered all questions

Rating 5.0

August 14, 2019

Excellent customer service. Especially when your application is being processed by Shannon while she is on a family vacation out of state.

Rating 5.0

July 24, 2019

Great customer service, always kept us informed as what was going on.

Rating 5.0

February 8, 2019

EXCELLENT!

Rating 5.0

January 10, 2019

Very efficient and effective.

Rating 5.0

August 23, 2018

Every time I deal with Shannon she and Diana always do a first rate job. Always pleasant and very helpful. They are a great team! I would highly recommend them.