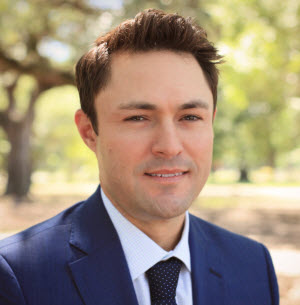 Jesse Mancuso
Mortgage Loan Officer
NMLS #

708073
5.0 out of 5.0
Rating 5.0
(18 Reviews)
Office Phone Number:
Cell Phone Number:
Address
New Orleans
,
Louisiana
70119
US
Office Phone Number:
Cell Phone Number:
Address
New Orleans
,
Louisiana
70119
US
About Jesse
---
About
Jesse Mancuso is a Mortgage Loan Officer with IBERIABANK New Orleans. Jesse has over 15 years of experience as an award-winning manager, loan originator and team leader in the Banking and Mortgage industry. In today's difficult mortgage environment, it is important to choose a lender who is willing to take extra time developing the perfect loan & Jesse does just that. He is able to streamline the mortgage loan process without sacrificing quality and works to find the appropriate loan for every client. Call Jesse today to get started on your home loan! He is eager, energetic, and able to accommodate clients after work or on weekends.
Mortgage Options
---
FIXED-RATE MORTGAGE
---
Our most popular mortgage. A fixed-rate mortgage provides the security of an interest rate that remains the same throughout the life of your loan. This allows you to plan a budget based on consistent principal and interest payments. We offer a full range of fixed-rate mortgage loans with a variety of terms.
ADJUSTABLE-RATE MORTGAGE
---
An adjustable-rate mortgage (ARM) offers a low initial interest rate and monthly payment. The rate and payment are fixed for the initial period of one, three, five, seven or ten years with annual adjustments thereafter based on an index such as the yield on U.S. Treasury Securities. Depending on market conditions, your adjusted rate may be higher or lower than your initial rate, but all of our ARMs have periodic and lifetime rate caps to help you plan your payments.
AFFORDABLE HOUSING LOANS & RURAL DEVELOPMENT
---
Take advantage of government loans with the lowest possible down payment. We offer the best rates and terms available on FHA, VA and Rural Development loans. With the lowest down payment available, these government insured and guaranteed mortgages are ideal for the first-time home buyer.
Reviews
---
5.0 out of 5.0
Rating 5.0
Total Number of Reviews: 18
Click Here to Leave A Review
Rating 5.0

October 28, 2020

I worked with Jesse on the initial mortgage for my home and then worked with him on a refinancing as well. He is very responsive, helpful, and fantastic to work with. I can't recommend him enough.

Rating 5.0

October 28, 2020

Prompt feedback to questions and concerns. Great service.

Rating 5.0

August 18, 2020

Effective, efficient and flexible service.

Rating 5.0

June 29, 2020

Jesse was responsive and thorough, even after hours. He was a pleasure to work with and hugely helpful for us as new homebuyers.

Rating 5.0

May 26, 2020

I've worked with Jesse for several years. This must be our 6th refi with him. He is responsive and honest. I always shop around, but Jesse and Iberia outprice the competition time and time again.

I'll also say that when we did a large renovation to our home a few years back, I was considering refinancing our 20-year mortgage to a 30-year in order to reduce our monthly payments -- cash flow was a little tight. Jesse and I worked through the numbers and he was honest in his opinion that even though he would lose out on a refi, that I should just sit tight and see if I could keep the 20 year loan and shuffle some other payments around. This tells me that he will tell me what is in my best interest and not just what would make me move forward with a refi that would generate fees for his bank. I cannot tell you how must I trust Jesse and appreciate him working nights and weekends to quickly respond to my myriad of questions and concerns each step of the way!

In this most recent transaction, when rates dropped he guided me towards waiting a bit to try to get an even better rate. While this doesn't always work, it sure did this time! We were able to refinance our primary home with a cash out, pay off another rental, and refi a third.

Thanks, Jesse, for all you do for your clients!

Rating 5.0

May 8, 2020

We used Jesse to originally purchase our home, and recently to refinance. Both times the process was seamless. Jesse made it a very pleasant experience and answered all the questions we had.....we never felt lost or confused in the process. Jesse was readily available and always answered his phone, or emailed back very quickly. Would highly recommend Jesse for any mortgage needs.

Rating 5.0

April 13, 2020

love working with Jesse!

Rating 5.0

March 9, 2020

Jesse Mancuso went well above "well and beyond." He was extremely attentive to every question and every need I had. He offered great advice in every circumstance. He worked long hours and on weekends to make my mortgage work. He texted often. He even had multiple email exchanges and Phone conversations with my tax attorney and financial advisor in Virginia.Words (and this tiny little space) can't say enough about how great it was to work with Jesse.

Rating 5.0

March 9, 2020

Very pleasant experience

Rating 5.0

March 1, 2020

Jesse was professional, knowledgeable and extremely responsive. He made the process of moving out of state painless and assisted in easing the transition by eliminating financing concerns.

Rating 5.0

January 24, 2020

I cannot say enough about how much Jesse helped us through the mortgage process. He did an unbelievable job to help us get everything done in a very tight time window.

Rating 5.0

January 12, 2019

Jesse was very helpful and easy to work with.

Rating 5.0

January 11, 2019

Jesse is a rockstar. He did everything in his power to streamline the mortgage process to make it as painless as possible. He was easy to work with and very motivated. We closed on time without any roadblocks. Very happy and can't say enough wonderful things about Jesse. A true professional.

Rating 5.0

May 7, 2018

Jesse was courteous and professional from the onset of my loan. He is very knowledgeable and answered any questions I had during the loan process. He made things very easy and was very clear in whatever was needed during the loan process. Highly recommend using Jesse for a mortgage loan.

Rating 5.0

May 7, 2018

Jesse Mancuso is a pro, and I highly recommend his services at Iberiabank. He's been doing this for a while, and so with his experience he was most helpful in finding the best situation for my needs. If you need a mortgage in GNO, go see this guy!

Rating 5.0

May 7, 2018

Jesse is very mortage knowledgeable as well as transparent with the understanding of the finance process. I am very pleased as a 2nd time client and sure I will be utilizing Jesse & Iberia bank services again in the near future!

Rating 5.0

November 9, 2017

- Knowledgeable and professional
- Easy to work with
- Very responsive

Rating 5.0

November 8, 2017

Outstanding customer service, Jesse, my mortgage processor guided me through the entire process and was there to answer any and all questions.