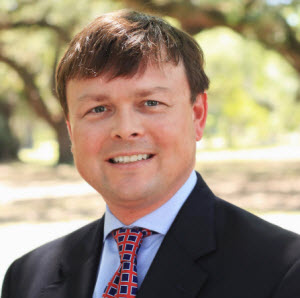 Donald McKoin
Mortgage Loan Officer
NMLS #

708074
4.7 out of 5.0
Rating 4.7
(16 Reviews)
Office Phone Number:
Cell Phone Number:
Address
New Orleans
,
Louisiana
70125
US
Office Phone Number:
Cell Phone Number:
Address
New Orleans
,
Louisiana
70125
US
About Donald
---
About
Donald McKoin has over 10 years of mortgage lending experience in the New Orleans market.  He has been recognized for outstanding customer service and has consistently been among the leaders in loan production.  Donald is a graduate of Brother Martin High School and the University of New Orleans.  He currently lives in Lakeview with his wife Kathy and son Aidan.
Mortgage Options
---
FIXED-RATE MORTGAGE
---
Our most popular mortgage. A fixed-rate mortgage provides the security of an interest rate that remains the same throughout the life of your loan. This allows you to plan a budget based on consistent principal and interest payments. We offer a full range of fixed-rate mortgage loans with a variety of terms.
ADJUSTABLE-RATE MORTGAGE
---
An adjustable-rate mortgage (ARM) offers a low initial interest rate and monthly payment. The rate and payment are fixed for the initial period of one, three, five, seven or ten years with annual adjustments thereafter based on an index such as the yield on U.S. Treasury Securities. Depending on market conditions, your adjusted rate may be higher or lower than your initial rate, but all of our ARMs have periodic and lifetime rate caps to help you plan your payments.
AFFORDABLE HOUSING LOANS & RURAL DEVELOPMENT
---
Take advantage of government loans with the lowest possible down payment. We offer the best rates and terms available on FHA, VA and Rural Development loans. With the lowest down payment available, these government insured and guaranteed mortgages are ideal for the first-time home buyer.
Rating 5.0

February 12, 2021

Always available and easy to work with

Rating 5.0

November 17, 2020

Excellent personal service tailored to my needs.
Extremely responsive.

Rating 5.0

November 17, 2020

Donald was very helpful and always available to answer our questions-we would highly recommend him as a mortgage lender!

Rating 1.0

November 17, 2020

If I could put 0 stars I would. This was one of the worst experiences of my entire life. Unprofessional, unresponsive, and allowed my family to be strung along for over two months after it had become clear that we were not going to have our loan accepted. DO NOT USE IBERIA BANK.

Rating 5.0

October 29, 2020

As a first-time home buyer, I felt a bit intimidated by the prospect of finding a lender who could help guide through the process. I don't think I could have found anyone better to take on the task than Donald. He was patient, knowledgeable, and always quick to respond to my many questions. I felt confident on closing day that I fully understood all the details of the agreement and that I got the absolute best deal possible. In fact, a competing lender told me they couldn't even come close to matching his offer. Thanks Donald!

Rating 5.0

October 28, 2020

Very helpful, answers all of your questions!

Rating 5.0

July 10, 2020

Perfect interaction with all involved from Iberiabank mortgage team. Fast, efficient and friendly service. Entire process was painless and ended well for all involved

Rating 5.0

July 10, 2020

Stellar.
He was always available when I called him. The few times I couldn't reach him, he was very quick to return my calls.
Donald was very thorough at listing our many options and was very patient answering all of our detailed questions. He was great to work with. We are so happy with our experience, that we have referred many friends to him.

Rating 5.0

January 28, 2020

Donald is knowledgable, friendly, and most of all readily available for his customers.

Rating 5.0

January 25, 2020

Donald was wonderful. He was very upfront and clear about closing costs including our escrow. What really set Donald apart from every other potential lender I interviewed was how responsive he was. Great customer service!

Rating 5.0

January 24, 2020

Donald was great to work with! The team at that location is fun and caring!

Rating 5.0

September 26, 2019

Excellent assistance with a purchase of property. Timely responses to questions throughout the process.

Rating 5.0

November 1, 2018

Great customer service. Donald went above and beyond to answer questions and move our loan forward.

Rating 5.0

October 31, 2018

Thanks for all your support even while on vacation.

Rating 5.0

February 11, 2018

Donald was just great. The whole process was efficient and pleasant. We would definitely use him for any future real estate transactions in New Orleans.

Rating 5.0

January 31, 2018

My experience with Donald could not have been better.