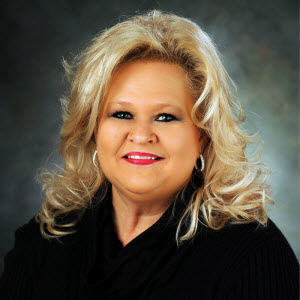 Donnie Anderson
Mortgage Loan Officer
NMLS #

84845
5.0 out of 5.0
Rating 5.0
(3 Reviews)
Office Phone Number:
Cell Phone Number:
Address
Ocean Springs
,
Mississippi
39564
US
Office Phone Number:
Cell Phone Number:
Address
Ocean Springs
,
Mississippi
39564
US
About Donnie
---
About
Donnie Anderson is well known across the Coast for her invaluable knowledge of lending. Through her twenty-six years of experience in the mortgage industry she has worked in several aspects of the business from processing, closing and originating and has worked directly with Investors, Underwriters, Realtors, and Attorneys. Donnie is a member of the Biloxi Ocean Springs Realtor Association where she was awarded Affiliate of the year by the Association twice for her outstanding work and service to both Harrison and Jackson counties. She was also honored as a Silver Medallion Partner on behalf of the Dove Foundation for her selfless dedication to strengthen America by increasing homeownership and providing housing opportunities to first time home buyers throughout the Southern States. Along with holding memberships in other civic organizations, she also participates in a number of veteran affairs organizations throughout her community. Our United States Veterans hold a special place of honor and Donnie has demonstrated this passion and understanding through her work with the Veterans Administration over the years of her career. Her dedication is truly an asset to the banking industry. Whether you are a veteran, first time home buyer, an investor, or just would like to refinance your current home, you are invited to stop by her office located at 611 Jackson AVenue Ocean Springs, MS and let Donnie put her experience to work for you with your home financing needs. You can count on nothing less than professional, prompt and friendly service from someone like her.
Mortgage Options
---
FIXED-RATE MORTGAGE
---
Our most popular mortgage. A fixed-rate mortgage provides the security of an interest rate that remains the same throughout the life of your loan. This allows you to plan a budget based on consistent principal and interest payments. We offer a full range of fixed-rate mortgage loans with a variety of terms.
ADJUSTABLE-RATE MORTGAGE
---
An adjustable-rate mortgage (ARM) offers a low initial interest rate and monthly payment. The rate and payment are fixed for the initial period of one, three, five, seven or ten years with annual adjustments thereafter based on an index such as the yield on U.S. Treasury Securities. Depending on market conditions, your adjusted rate may be higher or lower than your initial rate, but all of our ARMs have periodic and lifetime rate caps to help you plan your payments.
AFFORDABLE HOUSING LOANS & RURAL DEVELOPMENT
---
Take advantage of government loans with the lowest possible down payment. We offer the best rates and terms available on FHA, VA and Rural Development loans. With the lowest down payment available, these government insured and guaranteed mortgages are ideal for the first-time home buyer.
Reviews
---
5.0 out of 5.0
Rating 5.0
Total Number of Reviews: 3
Click Here to Leave A Review
Rating 5.0

March 1, 2020

Extremely easy to work with. Went the extra mile everytime we needed something.

Rating 5.0

September 5, 2019

I want to thank Donnie and Iberiabank for making home buying such a pleasure

Rating 5.0

May 24, 2019

Donnie and the rest of the team were so helpful and great to work with!