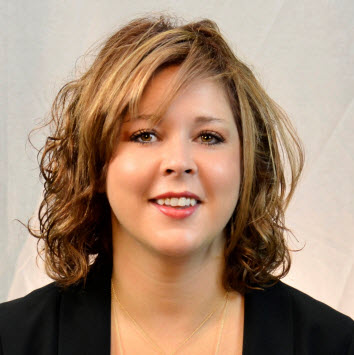 Rebecca Davis
Mortgage Loan Officer
NMLS #

1088306
5.0 out of 5.0
Rating 5.0
(3 Reviews)
Office Phone Number:
Cell Phone Number:
Address
Greenville
,
South Carolina
29601
US
Office Phone Number:
Cell Phone Number:
Address
Greenville
,
South Carolina
29601
US
About Rebecca
---
About
Home ownership is an important life event and should be handled by a dedicated mortgage professional. Becca has over 6 years in the financial arena and an extensive background in providing an exceptional customer experience. She has a B.S. in criminal justice with an emphasis in legal studies and lives in the upstate with her husband and two daughters. They have been part of the Greenville community for almost 4 years. Rebecca found her passion helping people align their home ownership goals with the best financing and product options available. Whether you are purchasing a home for the first time, upgrading, downsizing, purchasing a vacation home, investing, or refinancing; Becca can help you with all of your mortgage lending needs. Any loan officer can get you a loan; Becca will get you the right loan with the best experience.
Mortgage Options
---
FIXED-RATE MORTGAGE
---
Our most popular mortgage. A fixed-rate mortgage provides the security of an interest rate that remains the same throughout the life of your loan. This allows you to plan a budget based on consistent principal and interest payments. We offer a full range of fixed-rate mortgage loans with a variety of terms.
ADJUSTABLE-RATE MORTGAGE
---
An adjustable-rate mortgage (ARM) offers a low initial interest rate and monthly payment. The rate and payment are fixed for the initial period of one, three, five, seven or ten years with annual adjustments thereafter based on an index such as the yield on U.S. Treasury Securities. Depending on market conditions, your adjusted rate may be higher or lower than your initial rate, but all of our ARMs have periodic and lifetime rate caps to help you plan your payments.
AFFORDABLE HOUSING LOANS & RURAL DEVELOPMENT
---
Take advantage of government loans with the lowest possible down payment. We offer the best rates and terms available on FHA, VA and Rural Development loans. With the lowest down payment available, these government insured and guaranteed mortgages are ideal for the first-time home buyer.
Reviews
---
5.0 out of 5.0
Rating 5.0
Total Number of Reviews: 3
Click Here to Leave A Review
Rating 5.0

April 13, 2021

Becca was a class act from start to finish. She answered all my questions and was extremely quick to get back to me with any information needed. This was the easiest loan I've closed on in my entire life!!

Rating 5.0

February 9, 2020

She is wonderful to work with, very positive, and helps each step along the way.

Rating 5.0

February 7, 2020

Great to work with. Very personable and keeps the customer informed of whats happening with the REFI process. Communications is great. Gets back with answers quickly. It was a good experience.