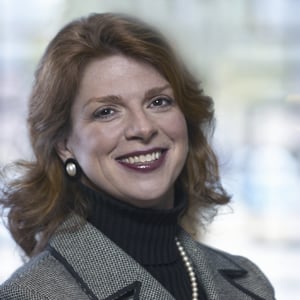 Marci Russell
Mortgage Loan Officer
NMLS #

419370
5.0 out of 5.0
Rating 5.0
(43 Reviews)
Office Phone Number:
Cell Phone Number:
Address
Germantown
,
Tennessee
38138
US
Office Phone Number:
Cell Phone Number:
Address
Germantown
,
Tennessee
38138
US
About Marci
---
About
Marci Russell, a mortgage loan specialist since May 1983, is a native Memphian and Rhodes College graduate. Marci works diligently to select the best mortgage product available for her clients. She is able to close loans quickly and economically, delivering what is promised to her clients.
Mortgage Options
---
FIXED-RATE MORTGAGE
---
Our most popular mortgage. A fixed-rate mortgage provides the security of an interest rate that remains the same throughout the life of your loan. This allows you to plan a budget based on consistent principal and interest payments. We offer a full range of fixed-rate mortgage loans with a variety of terms.
ADJUSTABLE-RATE MORTGAGE
---
An adjustable-rate mortgage (ARM) offers a low initial interest rate and monthly payment. The rate and payment are fixed for the initial period of one, three, five, seven or ten years with annual adjustments thereafter based on an index such as the yield on U.S. Treasury Securities. Depending on market conditions, your adjusted rate may be higher or lower than your initial rate, but all of our ARMs have periodic and lifetime rate caps to help you plan your payments.
AFFORDABLE HOUSING LOANS & RURAL DEVELOPMENT
---
Take advantage of government loans with the lowest possible down payment. We offer the best rates and terms available on FHA, VA and Rural Development loans. With the lowest down payment available, these government insured and guaranteed mortgages are ideal for the first-time home buyer.
Reviews
---
5.0 out of 5.0
Rating 5.0
Total Number of Reviews: 43
Click Here to Leave A Review
Rating 5.0

July 17, 2021

Marci was recommended to us by a friend and she was awesome throughout the process!. She was responsive, sincere, diligent and fast! Thanks a ton for making the process smooth for us.

Rating 5.0

June 16, 2021

We have used Marci twice now and are so grateful we had her assistance recently in purchasing our dream home. In this impossible market of finding and acquiring a home, she helped make it possible. She helped us get the best rate and the entire process was effortless.

Rating 5.0

February 24, 2021

Marci Russell is AMAZING!!
We had the house under contract and 3 weeks before closing we had some issues with another lender. Our realtor recommended we work with Marci. Marci was SUPER helpful and she was able to get the whole process done in 3 weeks. Because of her, we were able to close on time! She was VERY responsive and was always available to guide us throughout the entire process.
Marci was a God-sent for us and we really enjoyed working with her. I would HIGHLY recommend her - she is simply the best!

Rating 5.0

February 17, 2021

Smart lady and over the top customer service. Marci is a consummate professional and so easy to work with. I have purchased homes and refinanced them over the last 30 years and my go to person is Marci Russell.

Rating 5.0

January 28, 2021

Marci is excellent! She works to get the best rate and lowest fees. We used Marci for our original home loan in Feb 2012 and didn't hesitate to contact her for our refinance in Nov 2020.

Rating 5.0

December 22, 2020

Marci took very good care of everything and made it was an easy process.

Rating 5.0

December 22, 2020

Great service.

Rating 5.0

December 21, 2020

The best option around for mortgage assistance

Rating 5.0

December 21, 2020

Total confidence in Marci!

Rating 5.0

December 21, 2020

Marci is super!!! And Allie, too!!!

Rating 5.0

October 9, 2020

Marci Russell went above and beyond to make sure things went smooth. I will give her more stars if I could for her friendliness, kindness and expertise. She kept me encouraged throughout the process at times when I was discouraged. I highly recommend her if you need her services you won't be disappointed.

Rating 5.0

October 9, 2020

I'm a huge fan of Marci's, as she gives wise counsel, and I know she's got my best interest at heart.

Rating 5.0

August 18, 2020

I've used Marci for three mortgages and have always gotten great interest rates. She makes the process easy and has gone without a hitch every time.

Rating 5.0

August 18, 2020

Marci Russell was amazing to work with!
My fiance and I refinanced and took equity out to do some remodeling. An issue arose with my fiancés credit, a collection from a medical bill came up but it had already been paid back in 2015. Marci jumped right in and advised us on how to handle the dispute with the credit bureaus, two weeks later it was taken off equifax and experian! We were able to close on time! We highly recommend Marci at Iberiabank, she went above and beyond for us!

Benjamin C.

Rating 5.0

August 18, 2020

Excellent experience

Rating 5.0

May 16, 2020

Marci was excellent! She explained the process thoroughly and was always available to answer questions. And she got me a fantastic rate.

Rating 5.0

May 15, 2020

As always Marci did an outstanding job and helped us purchase our condo! This is probably the 4th home Marci has helped us purchase. We highly recommend Marci Russell for all your mortgage needs. She works hard to ensure you close on time!

Rating 5.0

May 15, 2020

Marci was very helpful and responsive at every step of obtaining a mortgage for my new house. She was a delight to work with and so was her assistant Allie Gay. Thanks for the good work.

Rating 5.0

May 15, 2020

Marci is extremely thorough and great at explaining things. She has helped me with 2 different home purchases and a lake house purchase/refinance, She has also helped my daughter and her fiance buy their first home. Outstanding customer service and has become a friend as well. Highly recommend her!

Rating 5.0

May 15, 2020

Marci Russell did a great job for us with our mortgage needs. Thank you