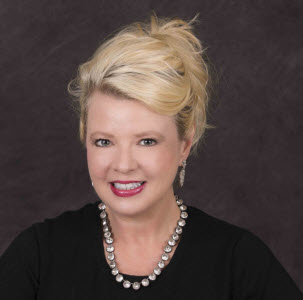 Belinda Arender
Mortgage Loan Officer
NMLS #

613416
5.0 out of 5.0
Rating 5.0
(1 Reviews)
Office Phone Number:
Cell Phone Number:
Address
Murfreesboro
,
Tennessee
37129
US
Office Phone Number:
Cell Phone Number:
Address
Murfreesboro
,
Tennessee
37129
US
About
Belinda Arender is a mortgage loan officer with IBERIABANK. Belinda is a nationally recognized, top-producing mortgage originator who began her mortgage career in 1993. Over the years, she has received multiple awards in recognition of outstanding production and excellent customer service. With a vast knowledge of available products and programs, Belinda, works diligently to find the right financing to fit her clients' needs. An avid supporter of her community, Belinda is passionate about helping clients finance first homes and their dream homes.
Mortgage Options
---
FIXED-RATE MORTGAGE
---
Our most popular mortgage. A fixed-rate mortgage provides the security of an interest rate that remains the same throughout the life of your loan. This allows you to plan a budget based on consistent principal and interest payments. We offer a full range of fixed-rate mortgage loans with a variety of terms.
ADJUSTABLE-RATE MORTGAGE
---
An adjustable-rate mortgage (ARM) offers a low initial interest rate and monthly payment. The rate and payment are fixed for the initial period of one, three, five, seven or ten years with annual adjustments thereafter based on an index such as the yield on U.S. Treasury Securities. Depending on market conditions, your adjusted rate may be higher or lower than your initial rate, but all of our ARMs have periodic and lifetime rate caps to help you plan your payments.
AFFORDABLE HOUSING LOANS & RURAL DEVELOPMENT
---
Take advantage of government loans with the lowest possible down payment. We offer the best rates and terms available on FHA, VA and Rural Development loans. With the lowest down payment available, these government insured and guaranteed mortgages are ideal for the first-time home buyer.
Reviews
---
5.0 out of 5.0
Rating 5.0
Total Number of Reviews: 1
Click Here to Leave A Review
Rating 5.0

December 28, 2020

Belinda was amazing, very professional and friendly! Thanks