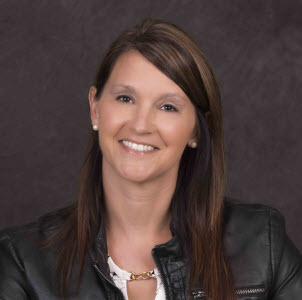 Kandice Henegar
Mortgage Loan Officer
NMLS #

628401
Office Phone Number:
Cell Phone Number:
Address
Murfreesboro
,
Tennessee
37129
US
Office Phone Number:
Cell Phone Number:
Address
Murfreesboro
,
Tennessee
37129
US
About Kandice
---
About
Kandy Henegar is a Mortgage Loan Officer with IBERIABANK In Murfreesboro. Through seven years of mortgage experience, Kandy has gained a vast knowledge of available products and programs, and she works diligently to find the right financing to fit the needs of her clients. In her role as mortgage executive, her goal is to treat everyone just as she herself would want to be treated. Kandy attended Motlow State Community College. A native of Coffee County, Kandy and her husband of 17 years reside in Murfreesboro. They have two daughters who play AAU basketball, and Kandy often serves as "basketball mom," shuttling them back and forth to games. Kandy and her husband are avid Middle Tennessee State University fans … "Go Blue!"
Mortgage Options
---
FIXED-RATE MORTGAGE
---
Our most popular mortgage. A fixed-rate mortgage provides the security of an interest rate that remains the same throughout the life of your loan. This allows you to plan a budget based on consistent principal and interest payments. We offer a full range of fixed-rate mortgage loans with a variety of terms.
ADJUSTABLE-RATE MORTGAGE
---
An adjustable-rate mortgage (ARM) offers a low initial interest rate and monthly payment. The rate and payment are fixed for the initial period of one, three, five, seven or ten years with annual adjustments thereafter based on an index such as the yield on U.S. Treasury Securities. Depending on market conditions, your adjusted rate may be higher or lower than your initial rate, but all of our ARMs have periodic and lifetime rate caps to help you plan your payments.
AFFORDABLE HOUSING LOANS & RURAL DEVELOPMENT
---
Take advantage of government loans with the lowest possible down payment. We offer the best rates and terms available on FHA, VA and Rural Development loans. With the lowest down payment available, these government insured and guaranteed mortgages are ideal for the first-time home buyer.