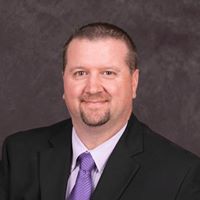 Jamie Steelman
Mortgage Loan Officer
NMLS #

186240
4.9 out of 5.0
Rating 4.9
(20 Reviews)
Office Phone Number:
Cell Phone Number:
Address
Murfreesboro
,
Tennessee
37129
US
Office Phone Number:
Cell Phone Number:
Address
Murfreesboro
,
Tennessee
37129
US
About Jamie
---
About
Jamie Steelman is a Mortgage Loan Officer with IBERIABANK Murfreesboro. With more than 15 years of mortgage experience, Jamie has a vast knowledge of products and programs and a solid understanding and familiarity with the real estate market. He has been recognized as a top-producer in his industry and has received several customer service awards. Finding the right mortgage loans for his clients is always his top priority. Jamie has coached local baseball for the last 10 years, and he is part of a large blended family with his wife, Stacy and their six children.
Mortgage Options
---
FIXED-RATE MORTGAGE
---
Our most popular mortgage. A fixed-rate mortgage provides the security of an interest rate that remains the same throughout the life of your loan. This allows you to plan a budget based on consistent principal and interest payments. We offer a full range of fixed-rate mortgage loans with a variety of terms.
ADJUSTABLE-RATE MORTGAGE
---
An adjustable-rate mortgage (ARM) offers a low initial interest rate and monthly payment. The rate and payment are fixed for the initial period of one, three, five, seven or ten years with annual adjustments thereafter based on an index such as the yield on U.S. Treasury Securities. Depending on market conditions, your adjusted rate may be higher or lower than your initial rate, but all of our ARMs have periodic and lifetime rate caps to help you plan your payments.
AFFORDABLE HOUSING LOANS & RURAL DEVELOPMENT
---
Take advantage of government loans with the lowest possible down payment. We offer the best rates and terms available on FHA, VA and Rural Development loans. With the lowest down payment available, these government insured and guaranteed mortgages are ideal for the first-time home buyer.
Reviews
---
4.9 out of 5.0
Rating 4.9
Total Number of Reviews: 20
Click Here to Leave A Review
Rating 5.0

December 29, 2020

Excellent customer service and very timely with the entire process!! Highly recommend!
Becky A

Rating 5.0

December 28, 2020

Jamie was awesome! He made the entire refinancing process/experience so easy and was kind enough to answer all 1000 of my questions! I also appreciated how he was covid safe!

Rating 5.0

December 28, 2020

Jamie provided excellent service. He was honest and trustworthy. Additionally, he was very accessible, easy to understand and communicate with.

Rating 5.0

December 28, 2020

Jamie and his team are absolutely amazing! He made our home buying process so easy and simple. We knew nothing going into it and he broke everything down and explained everything so perfectly. He was very quick to answer any and all questions we had!

Rating 5.0

December 27, 2020

Great customer service. Friendly staff. Great experience.

Rating 5.0

December 27, 2020

My sister referred me to Jamie last year and it's been nothing less than outstanding working with him.

Rating 5.0

December 22, 2020

Jamie is amazing and so easy to work with! He made our home buying process an absolute breeze! Highly recommend him to anyone!!

Rating 5.0

December 22, 2020

Jamie Steelman was very responsive to our mortgage application and answered every question we had in a timely manner. Highly recommended!!

Rating 3.0

December 21, 2020

Arbitrarily discounted .5 points off without discussion. Contact was mostly me to voice-mail or text without reply. Would have like to have known up front Iberia bank would be selling the mortgage within days of closing. I would have to think again about using this institution for any possible refinance.

Rating 5.0

December 21, 2020

Jamie went above and beyond to help with our refinance

Rating 5.0

December 21, 2020

jamie and his team went above and beyond to get us in our home. thankyou very much for everything you did

Rating 5.0

December 21, 2020

Jamie is great to work with. Second time he has helped us get a loan. Very professional.

Rating 5.0

December 21, 2020

Jamie was amazing throughout the whole process. He was very attentive and made sure to answer any questions we had. He made the house buying process a breeze for us. He was always very understanding and very helpful!

Rating 5.0

December 21, 2020

great service from jamie and his team

Rating 5.0

December 10, 2020

Jamie is awesome! I highly recommend him to anyone buying a home! He is very easy to work with and will answer any and all questions quickly! He walked us threw buying our first home and it was nothing but a fantastic experience. Thanks Jamie!

Rating 5.0

November 20, 2020

Its been a few months since my home loan closed. I will always look back so fondly on the experience of working with Jamie and his team. They were on top of every detail so it all came together by my closing date. I'm so grateful for the guidance of Jamie and his team, sprinkled with just enough humor so I felt treated like a person, not just another account.

Rating 5.0

August 13, 2020

The process with Jamie and his team was hands down, the best experience I've had with all lenders in Middle Tennessee. He is very kind, caring and thorough with his work. I give him10 stars for the outstanding work!!!

Thank you for helping me with my home as well as my clients Jamie!!!

Rating 5.0

April 11, 2020

Jamie is awesome! He is there for you every step of the way! I highly recommend Jamie Steelman!!

Rating 5.0

January 25, 2020

Jamie was very pleasant, fast and efficient. I would recommend him to everyone. He made an unpleasant process very easy!

Rating 5.0

January 4, 2019

Great customer service