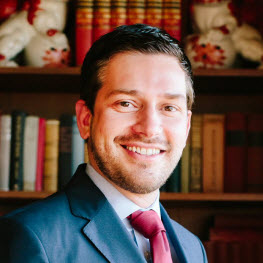 Mike Dickstein
Mortgage Loan Officer
NMLS #

419436
5.0 out of 5.0
Rating 5.0
(16 Reviews)
Office Phone Number:
Cell Phone Number:
Office Phone Number:
Cell Phone Number:
About Mike
---
About
Mike Dickstein is a Mortgage Loan Officer with IBERIABANK Dallas. Mike Dickstein's 18 years in the mortgage industry have led to his extensive knowledge of the business and his accolades prove it, as he has been recognized by both D Magazine and Texas Monthly as one The Best Mortgage Professionals in Dallas and Texas for the last 7 years. Mike understands how to create a tailored mortgage loan solution for each individual buyer's needs. Combined with his client dedication, which entails around the clock service, prompt response times, and an efficient and simple loan process, Mike always puts his clients first. His referral ratio confirms the satisfaction he provides. Mike grew up in the Mid-Cities areas and attended Colleyville Heritage High School. He and his wife Amanda have been married for over 10 years, and have two girls, Hannah and Emma. They are actively involved in both children's schools, Lakehill Elementary and Skillman Church of Christ and love living in their East Dallas Neighborhood.
Mortgage Options
---
FIXED-RATE MORTGAGE
---
Our most popular mortgage. A fixed-rate mortgage provides the security of an interest rate that remains the same throughout the life of your loan. This allows you to plan a budget based on consistent principal and interest payments. We offer a full range of fixed-rate mortgage loans with a variety of terms.
ADJUSTABLE-RATE MORTGAGE
---
An adjustable-rate mortgage (ARM) offers a low initial interest rate and monthly payment. The rate and payment are fixed for the initial period of one, three, five, seven or ten years with annual adjustments thereafter based on an index such as the yield on U.S. Treasury Securities. Depending on market conditions, your adjusted rate may be higher or lower than your initial rate, but all of our ARMs have periodic and lifetime rate caps to help you plan your payments.
AFFORDABLE HOUSING LOANS & RURAL DEVELOPMENT
---
Take advantage of government loans with the lowest possible down payment. We offer the best rates and terms available on FHA, VA and Rural Development loans. With the lowest down payment available, these government insured and guaranteed mortgages are ideal for the first-time home buyer.
Reviews
---
5.0 out of 5.0
Rating 5.0
Total Number of Reviews: 16
Click Here to Leave A Review
Rating 5.0

April 6, 2021

Mike got me a much lower rate than my credit Union, and he helped get our offer accepted by getting us a Pre approval letter last minute after hours (I don't suggest trying this, but it's indicative of the kind of service he provides). I can't imagine you'd be disappointed using Mike, he made us very happy.

Rating 5.0

March 7, 2021

Mike was friendly, responsive, and efficient. Would recommend his services.

Rating 5.0

June 12, 2020

Mike is great to work with and provides knowledgeable insight. I will continue to do business with Iberiabank.

Rating 5.0

June 12, 2020

Second time working with Mike he is the best. Fast and efficient.

Rating 5.0

January 3, 2020

Really enjoyed working with Mike.

Rating 5.0

July 31, 2019

Mike was beyond friendly and capable. Super guy and I'd definitely recommend him.

Rating 5.0

July 13, 2019

Mike was very helpful and patient as he walked us through the process. We'd highly recommend him.

Rating 5.0

April 1, 2019

Mike Dickstein is a wonderful client-service professional. This may be the 4th home we've financed with him - I'd never use anyone else and refer others to him all the time. He's the best!

Rating 5.0

February 4, 2019

Outstanding experience.

Rating 5.0

September 15, 2018

Great experience. My banker was on the ball!

Rating 5.0

August 20, 2018

He was very good to work with. Pleasant and thorough.

Rating 5.0

June 19, 2018

Mike Dickstein is simply the best! First time home buyer and after talking with other lenders, he was by far the most informative and helpful. Most importantly he was honest with us when other lenders would try to take advantage of my wife and I trying to purchase our first home. Mike also was always available at any time of day and made our first house purchase a breeze! Wish I had a 6 star option!

Rating 5.0

June 7, 2018

Excellent communication and follow up, easy to work with and super helpful!

Rating 5.0

May 14, 2018

Not only did Mike make the experience easy, he quickly answered any questions we had, whenever we had them and always followed through when he said he would. Dependable and a great communicator, he's everything you want from someone helping you to buy a home.

Rating 5.0

May 3, 2018

Excellent customer service!!!

Rating 5.0

March 19, 2018

Working with Mike as a first-time homebuyer was an excellent experience. He was thorough, answered every concern, and communicated incredibly fast. I would happily recommend Mike to anyone.