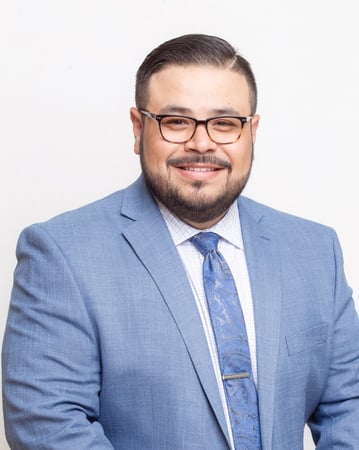 Daniel Garcia
Mortgage Loan Officer
NMLS #

279662
Office Phone Number:
Cell Phone Number:
Office Phone Number:
Cell Phone Number:
About Daniel
---
About
Daniel Garcia brings to IBERIABANK Mortgage over 16 years of experience in mortgage banking, affordable housing and community development. He's had the privilege of developing, implementing and administering programs that provided affordable mortgage solutions to low-to-moderate income families and first-time homebuyers. Daniel understands that the homebuying process can be quite complex. He makes it his priority to ensure that the process is as efficient as possible and that every client completely understands each step.
Mortgage Options
---
FIXED-RATE MORTGAGE
---
Our most popular mortgage. A fixed-rate mortgage provides the security of an interest rate that remains the same throughout the life of your loan. This allows you to plan a budget based on consistent principal and interest payments. We offer a full range of fixed-rate mortgage loans with a variety of terms.
ADJUSTABLE-RATE MORTGAGE
---
An adjustable-rate mortgage (ARM) offers a low initial interest rate and monthly payment. The rate and payment are fixed for the initial period of one, three, five, seven or ten years with annual adjustments thereafter based on an index such as the yield on U.S. Treasury Securities. Depending on market conditions, your adjusted rate may be higher or lower than your initial rate, but all of our ARMs have periodic and lifetime rate caps to help you plan your payments.
AFFORDABLE HOUSING LOANS & RURAL DEVELOPMENT
---
Take advantage of government loans with the lowest possible down payment. We offer the best rates and terms available on FHA, VA and Rural Development loans. With the lowest down payment available, these government insured and guaranteed mortgages are ideal for the first-time home buyer.