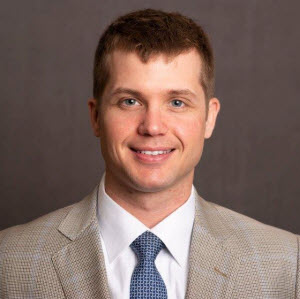 Derrick Geitner
Mortgage Loan Officer
NMLS #

1767124
5.0 out of 5.0
Rating 5.0
(1 Reviews)
Office Phone Number:
Cell Phone Number:
Office Phone Number:
Cell Phone Number:
About Derrick
---
About
Derrick Geitner is driven by the fundamental belief that various principles such as perseverance, honesty, courage and faith are keys to success in life and business. Geitner has worked in Luxury Real Estate services for over a decade and a native to Houston for 33 years. After graduating from Memorial High School and then on to earn his bachelors with The University of Texas at San Antonio, Geitner began his professional career in residential Real Estate working for Martha Turner Properties in an office with one of the highest volumes of closed sales in Houston. Geitner continued in Real Estate with Chicago Title and later American Title Company - Galleria Office as Director of Marketing and Development; later Geitner was recruited by Providence Title - Galleria, where they opened a new office in the Decorative Center Houston (DCH) and helped the team thrive for over three years. Geitner is an important member of the IBERIABANK Medical Center team where he personally originates the mortgage loan and services the borrower. "My background in Luxury Real Estate and the Title Industry have helped add to my "well rounded" ability as a Mortgage Loan Officer. I offer many innovative mortgage products including Conventional, Jumbo, Portfolio, Doctor loans, Refinance, One Time Close (New construction), Home Renovation, First Time Home Buyer, FHA, VA, CRA Low to Moderate Income Housing Areas, Portfolio 89.9% LTV up to 1 million, Home Equity Lines and more." Geitner is associated with Houston Mortgage Bankers Association, Houston Young Professionals and Harris County Medical Society.
Mortgage Options
---
FIXED-RATE MORTGAGE
---
Our most popular mortgage. A fixed-rate mortgage provides the security of an interest rate that remains the same throughout the life of your loan. This allows you to plan a budget based on consistent principal and interest payments. We offer a full range of fixed-rate mortgage loans with a variety of terms.
ADJUSTABLE-RATE MORTGAGE
---
An adjustable-rate mortgage (ARM) offers a low initial interest rate and monthly payment. The rate and payment are fixed for the initial period of one, three, five, seven or ten years with annual adjustments thereafter based on an index such as the yield on U.S. Treasury Securities. Depending on market conditions, your adjusted rate may be higher or lower than your initial rate, but all of our ARMs have periodic and lifetime rate caps to help you plan your payments.
AFFORDABLE HOUSING LOANS & RURAL DEVELOPMENT
---
Take advantage of government loans with the lowest possible down payment. We offer the best rates and terms available on FHA, VA and Rural Development loans. With the lowest down payment available, these government insured and guaranteed mortgages are ideal for the first-time home buyer.
Reviews
---
5.0 out of 5.0
Rating 5.0
Total Number of Reviews: 1
Click Here to Leave A Review
Rating 5.0

December 4, 2020

Wonderful experience from start to finish.