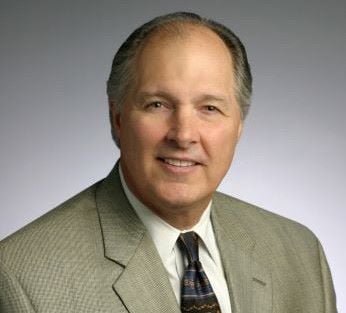 Dick Flynn
Mortgage Loan Officer
NMLS #

417135
About Dick
---
About
Dick Flynn is a veteran of home mortgage lending, with over 40 years of experience in residential mortgage banking and origination here in the Greater Houston area, as well as nationwide. He is a consummate professional in the mortgage lending industry, focusing on ensuring that the entire mortgage borrowing experience for each and every one of his clients is both pleasant and satisfying. He takes personal pride, pleasure, and satisfaction in guiding each client in their journey through the mortgage process, from assisting with their loan product selection decision, to the loan application process, and through the loan approval and closing process. "My goal is to put a smile on the face of each of my clients at the closing of their loan transaction. And, I know that a major factor in achieving that is clear and frequent communication with my borrowing clients throughout the process". His hard work, together with his vast knowledge of available mortgage products, a "get it done " attitude, and attention to detail…as well as the efforts of our talented and dedicated mortgage processing and closing teams here at IBERIABANK…, allow him to consistently accomplish his goal. Dick's level of expertise enables him to assist with a wide range of mortgage transactions, from 1st Time Homebuyers to loan amounts of $2,000,000 +, on purchase, refinance, and new construction transactions. He is proud of the relationships that he has developed in the Houston medical industry, aided by the uniquely competitive Iberia Bank portfolio mortgage loan products, some of which are designed specifically to fit the needs of doctors and other professionals in the medical community. On a personal note…Dick is a native Houstonian. He attended Memorial High School here in Houston and graduated from West Texas A&M in Canyon, TX with a Business Administration degree in Finance. Dick is married, has four grown children and 8 grandchildren. An avid outdoorsman, he enjoys playing golf, bay fishing, music and cooking.
Mortgage Options
---
FIXED-RATE MORTGAGE
---
Our most popular mortgage. A fixed-rate mortgage provides the security of an interest rate that remains the same throughout the life of your loan. This allows you to plan a budget based on consistent principal and interest payments. We offer a full range of fixed-rate mortgage loans with a variety of terms.
ADJUSTABLE-RATE MORTGAGE
---
An adjustable-rate mortgage (ARM) offers a low initial interest rate and monthly payment. The rate and payment are fixed for the initial period of one, three, five, seven or ten years with annual adjustments thereafter based on an index such as the yield on U.S. Treasury Securities. Depending on market conditions, your adjusted rate may be higher or lower than your initial rate, but all of our ARMs have periodic and lifetime rate caps to help you plan your payments.
AFFORDABLE HOUSING LOANS & RURAL DEVELOPMENT
---
Take advantage of government loans with the lowest possible down payment. We offer the best rates and terms available on FHA, VA and Rural Development loans. With the lowest down payment available, these government insured and guaranteed mortgages are ideal for the first-time home buyer.