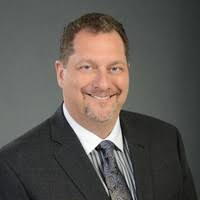 Paul Sarver
Mortgage Loan Officer
NMLS #

935382
Office Phone Number:
Cell Phone Number:
Address
8910 W Sam Houston Pkwy N
US
Office Phone Number:
Cell Phone Number:
Address
8910 W Sam Houston Pkwy N
US
About Paul
---
About
Paul Sarver, originally from Orange, Texas spent his early years in Pasadena until his father's work in the oil and gas industry took the family abroad to Rotterdam, Holland, where Paul quickly learned to speak Dutch and play soccer. At age 11, his family moved to London where Paul attended the notable London Central High School. After graduation he joined the US Air Force, and after being gone so many years he hoped to remain in the US, his mechanical engineering program sent him to Okinawa, Japan. During his 12 years of service, Paul received numerous commendations included recognition for successful missions during Operation Dessert Storm. After the Air Force, Paul moved to Arizona and began his career in the financial service and banking industry, first with American Express and later Charles Schwab. He then joined BBVA where he revamped a struggling branch and within 8 months, made it the top performing branch in the US - earning himself the award for #1 Branch Manager. Building on this success and an opportunity to return to Houston, he accepted a role as a commercial lender where he particularly enjoyed helping small businesses to grow and expand. His foray into residential lending began 3 years ago when he joined Wells Fargo, where he was recognized as one of the top 3 producers for North Houston. Paul and his wife Jacci live in The Woodlands and have 5 children and 4 grandchildren between them. Paul is also a professional drummer and vocalist who's toured and performed around the globe and today can be found on stage, from time to time, around Houston.
Mortgage Options
---
FIXED-RATE MORTGAGE
---
Our most popular mortgage. A fixed-rate mortgage provides the security of an interest rate that remains the same throughout the life of your loan. This allows you to plan a budget based on consistent principal and interest payments. We offer a full range of fixed-rate mortgage loans with a variety of terms.
ADJUSTABLE-RATE MORTGAGE
---
An adjustable-rate mortgage (ARM) offers a low initial interest rate and monthly payment. The rate and payment are fixed for the initial period of one, three, five, seven or ten years with annual adjustments thereafter based on an index such as the yield on U.S. Treasury Securities. Depending on market conditions, your adjusted rate may be higher or lower than your initial rate, but all of our ARMs have periodic and lifetime rate caps to help you plan your payments.
AFFORDABLE HOUSING LOANS & RURAL DEVELOPMENT
---
Take advantage of government loans with the lowest possible down payment. We offer the best rates and terms available on FHA, VA and Rural Development loans. With the lowest down payment available, these government insured and guaranteed mortgages are ideal for the first-time home buyer.